CBD Peppermint Tea Health Benefits
Zero percent THC
5 mg water-soluble CBD
Supports the gastrointestinal system
18 Bleach Free Tea Bags / Box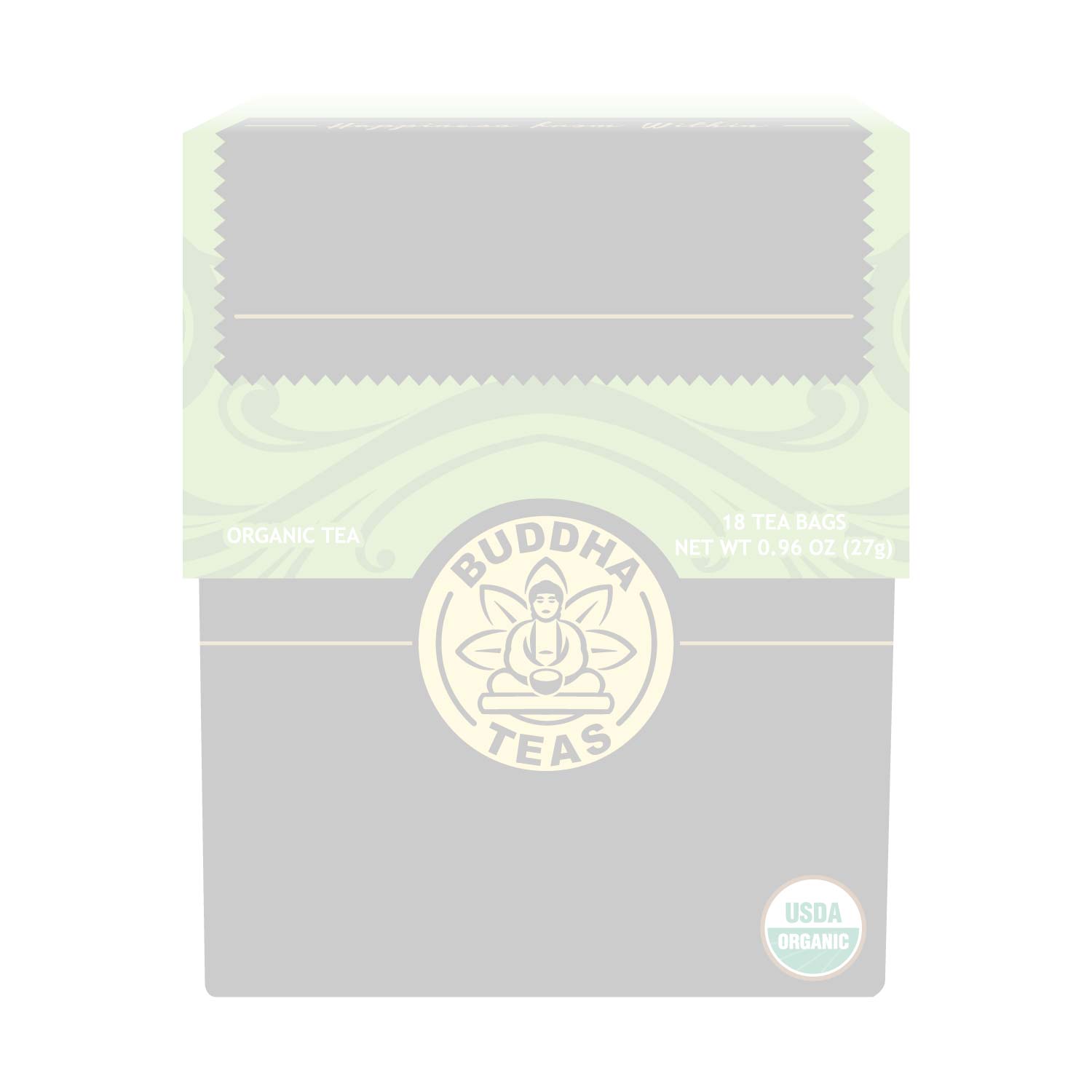 Free Shipping on orders over $50.
*On orders placed in the United States. Learn More
Satisfaction Guaranteed
100% Money Back and Satisfaction Guarantee. NO questions asked!
In the Know
No doubt, at some time in your life, you've had a cup of peppermint tea. No doubt, if peppermint ranks high on your "go-to" tea list, you have discerned varying levels of deliciousness. Maybe it's due to whether or not the peppermint was cultivated without pesticides. Perhaps it's the way you brew the tea. Or maybe, it's simply the quality of the peppermint that steeps in the hot water. Our CBD Peppermint Tea not only includes some of the freshest, highest quality peppermint available, it is enhanced with 5 mg of water-soluble CBD, which rounds out this cup of cool to make it the refreshing cup you'll seek at mealtime, before bed, or whenever that feeling of ahhh is the goal.
Water-Soluble vs. Oil Based CBD
When choosing a tea to drink that includes CBD, we have taken chemistry into consideration. Naturally, you don't want the exquisite experience of enjoying a cup of Buddha Teas turned into a science project, but here's the deal: not all CBD-infused teas are the same. The truth is, CBD oil-based teas can't extract in hot water. Crafted using nanosized particles of water-soluble CBD, our innovative process ensures that the CBD we claim to include in our tea bags actually ends up in your tea. With water-soluble, bioavailable CBD, you can feel confident that the CBD extracts into the hot tea, which allows your body full delivery, providing it with the most benefits possible.
Health Benefits of CBD Peppermint Tea
The obvious—digestive issues: nausea; gas & bloating; possibly IBS.
As an antispasmodic, peppermint, along with water-soluble CBD, has assisted with respiratory issues.
Menthol, an organic compound found in peppermint, and known for its cooling properties, is widely known to help reduce fevers.
In vitro, peppermint has proven to be an antibacterial.
Used in gums, toothpaste, mouthwash and candies, peppermint has long been touted to deal with bad breath.
Finally, with the calming, cooling aromatherapy aspect of peppermint, combined with our water-soluble CBD, this blend promises to provide a relaxing cup of tea, day or night.
Why choose Buddha Teas?
What sets us apart from other tea companies? We start with a philosophy of living in harmony with nature, not using it for profit. Buddha Teas uses only fresh, pure organic or sustainably wild harvested ingredients and maintains their natural purity in every tea we sell. We have also created the "Teas for Trees" campaign, planting 5000 trees a year to offset the paper use in our tea bags. Each of our tea bags is bleach-free to eliminate the risk of chemicals, and our boxes are made from 100% recycled material. When you buy Buddha Teas, you'll enjoy the fresh, full flavor of a truly natural tea in every sip.
Learn About Our "Tea For Trees" Campaign
Buddha Teas is always looking for ways we can give back to our world. Our Tea for Trees campaign is designed to restore one of our most important resources and offset the use of paper in our products. We've partnered with the National Forest Foundation's "Trees for US" program to plant thousands of trees every year. Every box you purchase helps us to support this cause. Read more about it here.
Items 1 to 10 of 19 total
per page
Page:
1
Review Title:

Groovy

Review by

Kimberly

on June 12, 2018
I have a severe ailment and I've just been trying different things so far. I really like this and I could absolutely notice the CBD (even with such a small amount). Great tea, have already recommend it.
Review Title:

Cool!

Review by

Kim

on June 5, 2018
I love this tea! The mint is very cool and refreshing, and the cbd is very calming. It's the perfect mid-morning blend to get me thru my busy work days. And no "coffee breath"
Review Title:

CBD

Review by

Melissa

on June 4, 2018
Love this tea! Great mint flavor for anytime of the day. ⭐️ Worth the price try a box and you will want to order the whole set and more! Great gift idea for Father's Day or friends
Review Title:

CBD Mint Tea

Review by

Norma

on May 21, 2018
I was pleasantly surprised at how much I like this tea. It has a good flavor and easy to drink. It does help me relax and sleep. I think it will also help me stop taking the opiods I take. I just feel better in general with this tea.
Review Title:

Soothing Way To Start The Day

Review by

DHMOSS

on May 17, 2018
I have always been a coffee drinker...after an anxiety flair, these teas were brought to my attention. Now I csnt imagine my morning without some!! Soothing with just enough mint flavor!
Review Title:

Finally CBD tea

Review by

norjie

on May 6, 2018
I have been hoping to find a tea like this for relaxation. It works for me like nothing else has. I don't need my prescription pills now. I'm very happy with it. I like the Mint best because I don't want caffeinne.
Review Title:

CBD Mint Tea

Review by

Anne

on April 30, 2018
I just love this tea! I have tried other Mint Tea in the past and usually the Mint flavor is very weak (for my taste) but I've tried other Buddha Teas and the flavors were pretty strong so I thought to myself, "what do I have to lose?" Well, the flavor of the mint in this tea blew me away! I shared it with a coworker and he had to admit that it had a wonderful flavor. I would highly recommend this tea to anyone that may be doubtful of trying it. It won't let you down!
Review Title:

Excellent flavor!

Review by

Robert

on April 10, 2018
All I can say is this is the best tasting mint tea I've ever had, with or without sweetener. The effect of the cbd is subtle, but very relaxing, certainly not overpowering. This is my favorite evening treat.
Review Title:

Fantastic product!

Review by

ML

on April 10, 2018
I love the flavor of this tea... Calming and delightful!
Review Title:

Bliss in a Cup

Review by

Leon

on April 5, 2018
One of my favorite teas from Buddha teas. The aromatic aroma, crisp mint taste and the peace of mind of the all natural CBD makes for a perfect cup of tea. Its great to have right before bed, if you have trouble sleeping - or in the mid day if work seems to be a little stressful. Its a nice balance to life.