CBD Peppermint Tea Health Benefits
Zero percent THC
5 mg water-soluble CBD
Supports the gastrointestinal system
18 Bleach Free Tea Bags / Box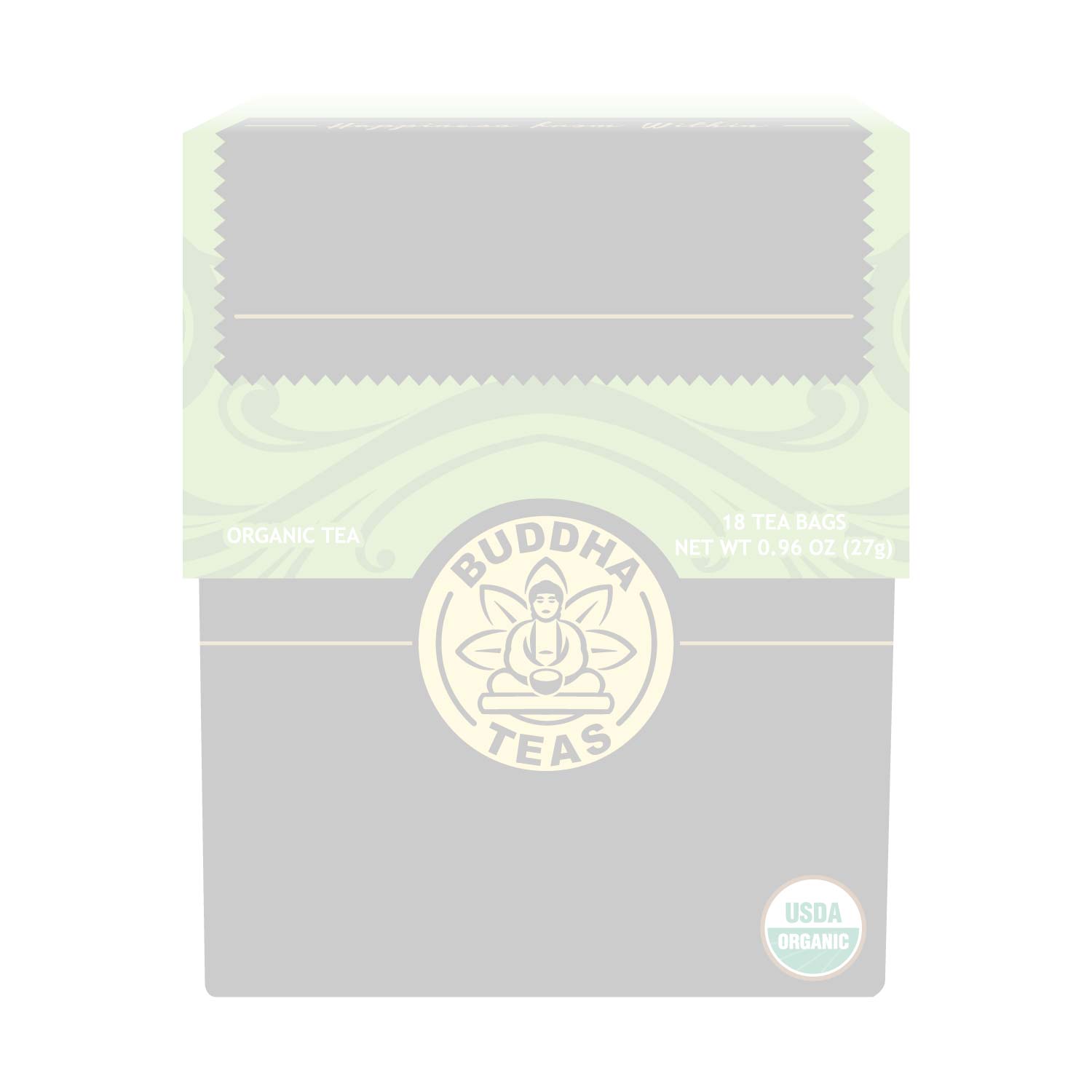 Brewing Suggestions
Recommended temperature: 205°
Cover and steep to taste.
Remove tea bag and enjoy!
Free Shipping on orders over $50.
*On orders placed in the United States. Learn More
Satisfaction Guaranteed
100% Money Back and Satisfaction Guarantee. NO questions asked!
In the Know
Without question, you have at some time in your life, been given a piece of peppermint. It was the go-to mint for generations to give kids and adults for upset tummies the most common go-to for covering up bad breath. Peppermint is now one of the most popular teas on the planet. Not all peppermint tea is created equal, however. It's relatively a simple ingredient but the cleaner the ingredient, the more effective and the more flavorful. Our CBD Peppermint Tea not only includes some of the freshest, highest quality organic peppermint available, it is now enhanced with our pesticide-free, water-soluble CBD, which rounds out this cup of cool to make it the refreshing brew you'll seek at mealtime, before bed, or whenever that feeling of ahhh and refreshing is the goal.
Water-Soluble CBD vs. Oil Based CBD
When choosing a tea to drink that includes CBD, we have taken chemistry into consideration. Naturally, you don't want the exquisite experience of enjoying a cup of Buddha Teas turned into a science project, but here's the deal: not all CBD-infused teas are the same. CBD oil-based teas can't extract in hot water, so we found another solution by using nanosized particles of water-soluble CBD. Our innovative process ensures that the CBD in our tea bags ends up in your tea. With our water-soluble, bioavailable CBD you can feel confident that the CBD extracts into the hot tea, which allows your body full delivery, providing it with the most benefits possible. Finally, because cannabinoids need fat to be absorbed in the small intestine, make sure to enjoy your CBD Buddha Teas with, or directly after, a meal.
Health Benefits of CBD Peppermint Tea
The obvious—digestive issues: nausea; gas & bloating; possibly IBS.
As an antispasmodic, peppermint, along with water-soluble CBD, has assisted with issues such as hiccups.
Menthol, an organic compound found in peppermint, and known for its cooling properties, is widely known to help pull heat from the body by overall cooling it.
Used in gum, toothpaste, mouthwash, and candies, peppermint has long been touted to deal with bad breath.
Finally, with the calming, cooling aromatherapy aspect of peppermint, combined with our water-soluble CBD, this clean, aromatic blend promises to provide a relaxing cup of tea, day or night.
Why choose Buddha Teas?
Buddha Teas searches the world for the very best herbs, flowers, spices, and teas to incorporate into our blended and single herb wellness products. We NEVER use additives or "natural" flavorings. Instead, we use substantial quantities of key ingredients to ensure our products have optimal efficacy. During our exploration for the best, we found that living in harmony with nature is ideal. We've realized that any time we need nature to provide for us, we must give something back. Sustainably harvesting and keeping waste and pollution at a bare minimum made sense to us. Buddha Teas is 100% chemical free, from our bleach free tea bags to our utilization of soy-based ink for our labels and beautifully colored tea boxes. When you buy Buddha Teas, you're not only enjoying a flavorful, hand-crafted, all-natural tea but you will also feel peace of mind knowing that you are buying your tea from a company that gives back to our magnificent planet.
Bleach-Free Tea Bags
Our tea bags may not be the whitest, but they ARE the safest because Buddha Teas ONLY uses bleach-free teas bags. For us, this is not a preference but a necessity. Tea bags that have been bleached contain harmful chemicals such as dioxin and epichlorohydrin. Dioxin is a highly toxic, chemical compound produced by some chemical processes such as bleaching paper. It falls into the category of a POP (persistent organic pollutant) which, as the name suggests, persists and refuses to breakdown in our bodies and the environment, potentially taking decades to detox. Epichlorohydrin (bleach) is also toxic and listed as a hazardous air pollutant (HAP). It has been classified by the EPA as a human carcinogen.
We believe that our customers should never have to choose between their health and their senses so we proudly offer bleach-free tea bags so that they can taste the purity of natural teas without the cost of harmful chemicals or additives.
Learn About Our "Tea For Trees" Campaign
Our "Tea for Trees" campaign creates a sustainable model that restores one of our most precious resources while offsetting the paper used in our products. We've partnered with The National Forest Foundation's Trees for Us, a program that annually plants millions of trees throughout our national forests. By giving back whenever possible, Buddha Teas strives to honor the earth and its many blessings. Help us plant trees while enjoying an unadulterated tea that's healthy for you and our planet.
By giving back whenever possible, Buddha Teas strives to honor the earth and its many blessings. Help us plant trees while enjoying an unadulterated tea that's healthy for you, and our planet. Read more about it here.