Elderberry Tea Health Benefits
Good source of vitamin C
Great source of antioxidants
Flavonoid-rich
18 Bleach Free Tea Bags / Box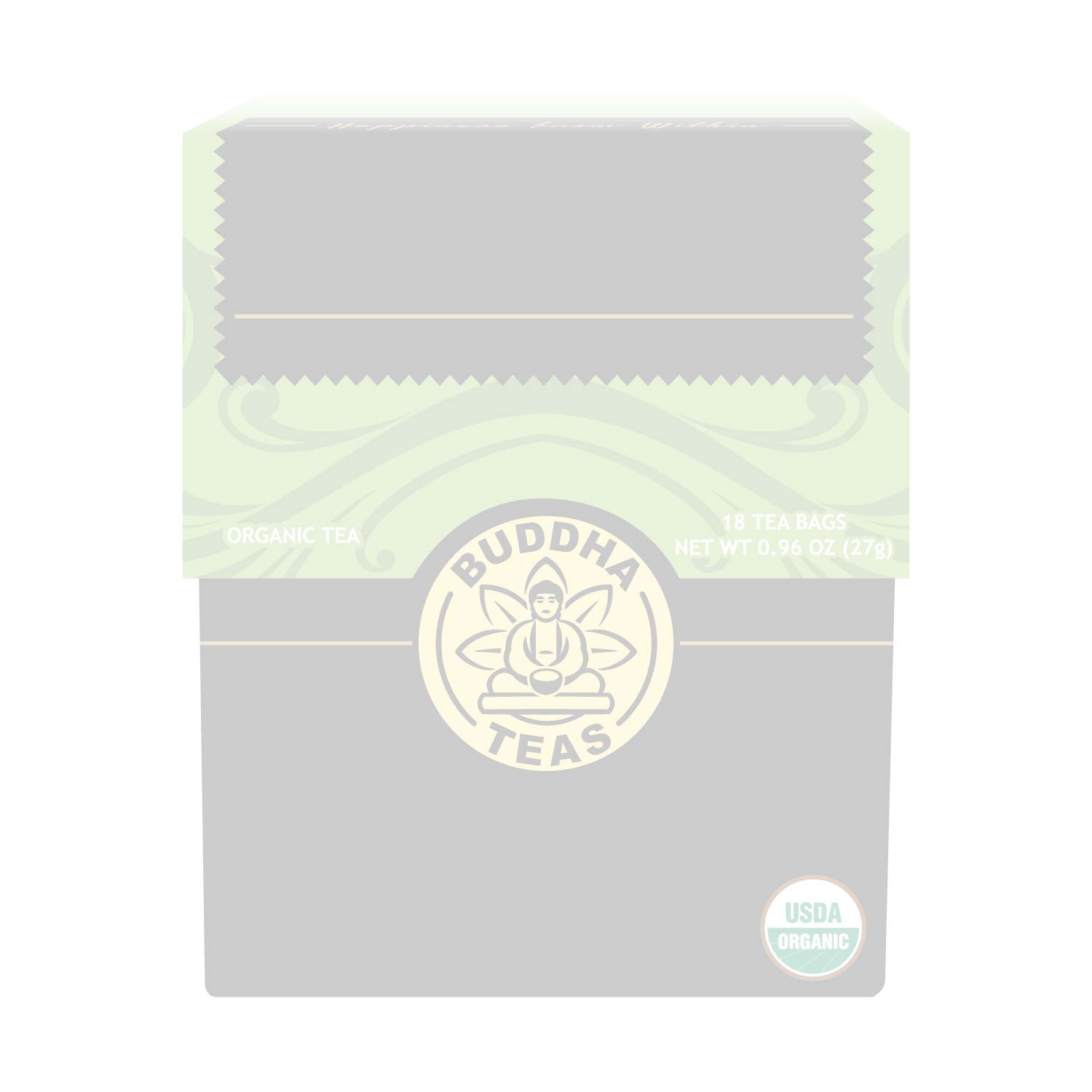 Free Shipping on orders over $50.
*On orders placed in the United States. Learn More
Satisfaction Guaranteed
100% Money Back and Satisfaction Guarantee. NO questions asked!
In the Know
Do you know what a flavonoid is? Even if you were absent during this particular biochemistry lesson (or simply bypassed chemistry altogether!) you might be surprised to learn that you consume flavonoids every day. They make up the largest group of phytochemicals, and are a vital aspect of maintaining health as we age. (They like to eat up free radicals while supplying antioxidants.) Flavonoids are found in the colorful fruits and vegetables on your plate, so even if you've never heard of the word flavonoid, they've been helping you out your entire life.
What's this have to do with Elderberry?
Everything! Because when it comes to power foods, elderberry towers above other berries reputed to support the immune system. Elderberry also provides damage control during cold and flu season, as well as while our bodies endure the challenges of aging.
If you thought blueberries, cranberries, raspberries, and goji berries were the bomb you needed to fortify your immune system with, now you know about elderberry's exceptional flavonol levels and can add this powerhouse to your arsenal.
Why Drink Elderberry Tea?
Experts assert that when choosing how to consume your daily dose of flavonoids, your best bet is to opt for foods over supplements. While ideally this means including a variety of fresh, local, organic produce in your daily diet, sometimes a cup of tea is easier, or simply more comforting.
Adding Buddha Teas Elderberry Tea to your daily routine will boost your ability to fight off what you don't want, while arming your body with what you do want.
What Does Buddha Teas Elderberry Tea Taste Like?
Earthy and smooth, with a lingering full berry flavor, this fortifying cup of tea just feels good going down. Though some may experience a tartness, others will find this tea finishes with a mild sweetness. Drink several cups a day for optimum wellness.
Health Benefits of Elderberry Tea
Due to the antioxidant and anti-inflammatory aspect of flavonoids, Buddha Teas Elderberry Tea, made with one simple ingredient, organic elderberries, intends to enhance your body's ability to fight the everyday health issues we all face.
Why choose Buddha Teas?
What sets us apart from other tea companies? We start with a philosophy of living in harmony with nature, not using it for profit. Buddha Teas uses only fresh, pure organic or sustainably wild harvested ingredients and maintains their natural purity in every tea we sell. We have also created the "Teas for Trees" campaign, planting 5000 trees a year to offset the paper use in our tea bags. Each of our tea bags is bleach-free to eliminate the risk of chemicals, and our boxes are made from 100% recycled material. When you buy Buddha Teas, you'll enjoy the fresh, full flavor of a truly natural tea in every sip.
Learn About Our "Tea For Trees" Campaign
Buddha Teas is always looking for ways we can give back to our world. Our Tea for Trees campaign is designed to restore one of our most important resources and offset the use of paper in our products. We've partnered with the National Forest Foundation's "Trees for US" program to plant thousands of trees every year. Every box you purchase helps us to support this cause. Read more about it here.
Review Title:

love the tea

Review by

jane

on March 18, 2019
I love the Elderberry Tea! I feel as if I am staying healthy because of the tea. I am around LOTS of children everyday and my fellow colleague are out of work due to the flu. I am staying strong and healthy. This is my second order of the tea and I will keep ordering the tea as long as the flu is sticking around.
Review Title:

Boosted Immunity!

Review by

Susan

on March 8, 2019
I ran out of the elderberry syrup that my god-daughter made for me, and have not succeeded in finding a local source. But with a site coupon, I was able to buy multiple boxes of this tea at a great price, and am using it instead to keep my system strong during cold season. I drink it with honey, brew it into my kombucha, and use it to steep rose hips which I then add to my morning power shakes. So far this school year, I haven't missed a day while the poor kids and other teachers around me are catching colds right and left. This tea really goes a long way for me!
Review Title:

Elderberry Tea

Review by

Kathy

on March 6, 2019
This tea has a unique flavor. I will never be without this tea. When I was sick I drank this and I felt like it helped me a lot.
Review Title:

Elderberry

Review by

Kristen

on February 25, 2019
I love this tea! Even my 5 year old twins love it! They started having cold symptoms so I ordered this. They eventually got the flu this year, but I feel like the Elderberry Tea has drastically helped with their symptoms!
Review Title:

No more winter colds

Review by

John

on January 12, 2019
My and I have been drinking elderberry tea last two winters. We have not been sick with anything major. We drink one cup per day through the cold season. I have been telling friends and family.
Review Title:

Warm soothing healing.

Review by

Shari

on January 12, 2019
I love this tea. I am a regular tea drinker and I've added elderberry to my daily regimen. I only use this brand for all of my herbal tea picks.
Review Title:

Super antioxidant and immune booster

Review by

Karen

on January 10, 2019
Love. Love. Love. This tea. Fall and winter we all need to boost our antioxidants and immune system. This is pleasant tasting and really such a treat.
Review Title:

Great for a cold

Review by

Kyra

on January 2, 2019
Although I am not crazy about the strong taste, this seems to do the trick to fight off a cold. I just made some and put it in my son's hot cocoa (he's home sick). He drank it all up so I'll be repeating!
Review Title:

Relieves inflammation

Review by

Nancy

on January 2, 2019
I am on Eliquis so I cannot relieve inflammation around my knees with NSAIDS. This tea is perfect! I usually use two bags to a cup for the extra strength of relief it provides. I am able to walk more easily after that cup of tea!
Review Title:

Awesome flavor!

Review by

Sharon

on December 31, 2018
This has become my favorite tea. It has an amazing, light flavor and is good with a few key lime slices. I drink 2-3 cups daily, especially during flu season and it keeps the sniffles away. I will definitely be ordering more before I run out of my current supply!