Elderberry Tea Health Benefits
Defends against colds & flu
Loaded with antioxidants
Immune boosting powerhouse
18 Bleach Free Tea Bags / Box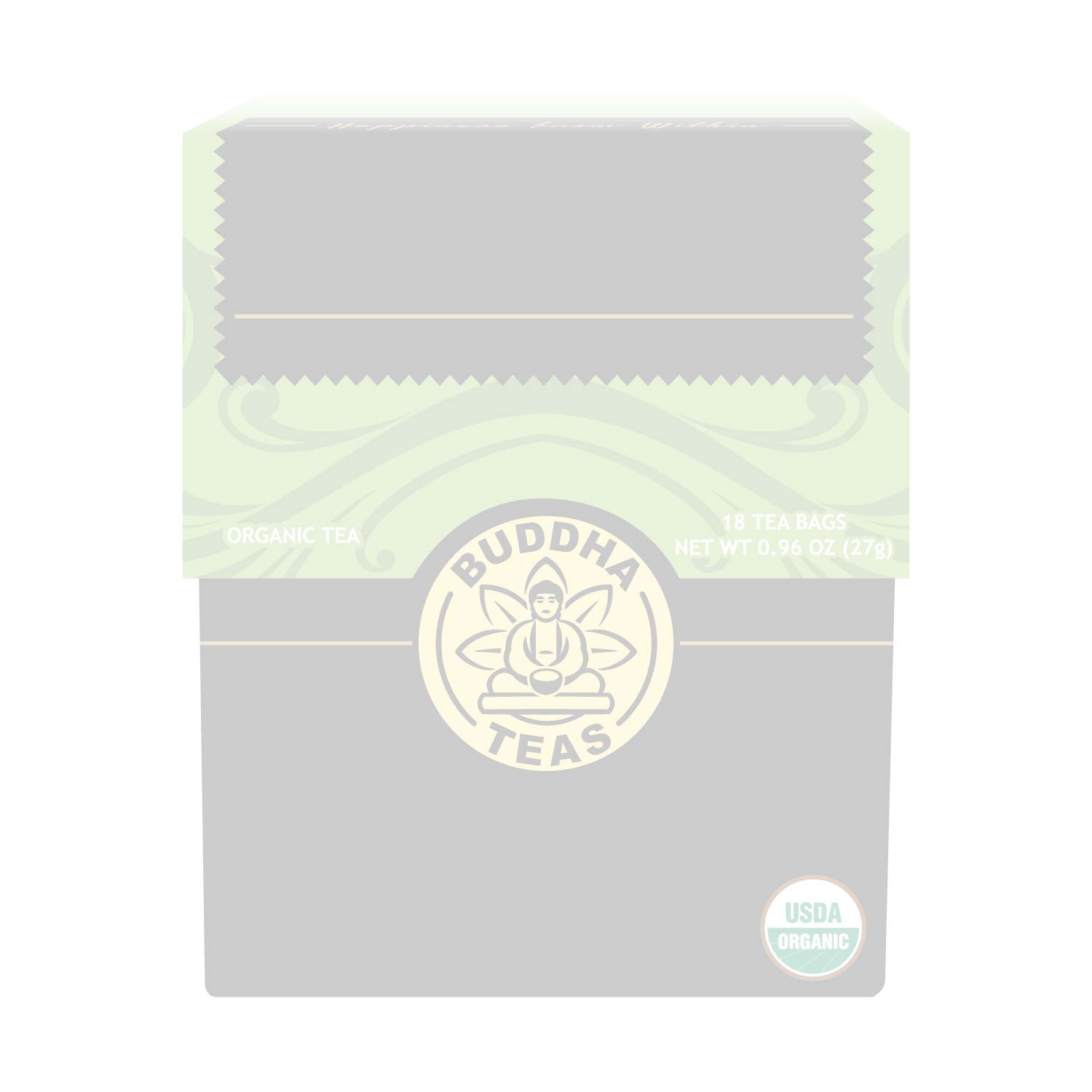 Brewing Suggestions
Recommended temperature: 205°
Cover and steep to taste.
Remove tea bag and enjoy!
Free Shipping on orders over $50.
*On orders placed in the United States. Learn More
Satisfaction Guaranteed
100% Money Back and Satisfaction Guarantee. NO questions asked!
In the Know
When it comes to power foods, elderberry towers above other berries reputed to boost the defense system. Bioflavonoid-rich, elderberries also boast proteins that help destroy a cold and flu virus' ability to infect a cell. Though you may not be aware that you consume flavonoids every day, they make up the largest group of phytochemicals, and are a vital part of maintaining health as we age. (They like to eat up free radicals while supplying antioxidants.) Flavonoids are found in the colorful fruits and vegetables on your plate, so even if you've never heard of the word flavonoid, they've been helping you out your entire life.
Are Elderberries Really so Miraculous?
If you thought blueberries, cranberries, raspberries, and goji berries were the key to fortifying your immune system, now you know it's elderberry's exceptional flavonol levels that make it such an immune system powerhouse.
Why Drink Elderberry Tea?
Experts assert that when choosing how to consume your daily dose of flavonoids, your best bet is to opt for foods over supplements. While ideally this means including a variety of fresh, local, organic produce in your daily diet, sometimes a cup of tea is easier, or simply more comforting.
Adding our Elderberry Tea to your daily routine will boost your ability to fight off what you don't want, while arming your body with what you do want.
What Does Buddha Teas Elderberry Tea Taste Like?
Don't be put off by the strong smell of this earthy, smooth tasting tea that boasts a lingering full berry flavor. This fortifying cup of tea just feels good going down. Though some may experience a tartness, others will find this tea finishes with a mild sweetness. Drink several cups a day for optimum wellness.
Interesting Notes About Elderberry Tea
Due to the antioxidant and anti-inflammatory aspect of flavonoids, Buddha Teas Elderberry Tea, made with one simple ingredient, organic elderberries, intends to enhance your body's ability to fight the everyday health issues we all face.
Why choose Buddha Teas?
What sets us apart from other tea companies? We start with a philosophy of living in harmony with nature, not using it for profit. Buddha Teas uses only fresh, pure organic or sustainably wild harvested ingredients and maintains their natural purity in every tea we sell. We have also created the "Teas for Trees" campaign, planting 5000 trees a year to offset the paper use in our tea bags. Each of our tea bags is bleach-free to eliminate the risk of chemicals, and our boxes are made from 100% recycled material. When you buy Buddha Teas, you'll enjoy the fresh, full flavor of a truly natural tea in every sip.
Learn About Our "Tea For Trees" Campaign
Our "Tea for Trees" campaign creates a sustainable model that restores one of our most precious resources while offsetting the paper used in our products. We've partnered with The National Forest Foundation's Trees for Us, a program that annually plants millions of trees throughout our national forests.
By giving back whenever possible, Buddha Teas strives to honor the earth and its many blessings. Help us plant trees while enjoying an unadulterated tea that's healthy for you, and our planet. Read more about it here.
Review Title:

Miraculous

Review by

Pamela

on July 7, 2020
I recently quit smoking and researched herbal teas to support this endeavor. BUDDHA TEAS ELDERBERRY TEA appeared first in my internet search so, I analyzed and purchased this tea. The softness of elderberry flavor and richness of the brew is pleasurable to ALL senses. More importantly, no throat or chest congestion, nor mucous buildup since my quit! BUDDHA TEAS is my new habit for health and happiness!
Review Title:

Elderberry tea

Review by

Ronald

on July 4, 2020
Soothing flavor.
Review Title:

More for less

Review by

Mary Anne

on June 28, 2020
I have been taking elderberry syrup for years. The benefits are great but can be $$. Who knew there was a tea?
Review Title:

Tasty Immune Support

Review by

DAPHNE

on June 26, 2020
Hot or cold, I absolutely love this tea! It's delicious while also offering immune support. Wide selection of teas. Ordering was easy, and they arrived on time.
Review Title:

Great tea Besttttttt taste

Review by

Veronica

on June 25, 2020
This has really helped my diet and recovery, after being sick. It tastes great with tablespoon of honey. Also cold as cold tea. Also great mixed with Buddha Teas Ginger Root or Mullein Leaf. It is ten stars out of 5.
Review Title:

Immune support tea

Review by

Christine

on June 25, 2020
Hearty taste, mind and body immune support!
Review Title:

Elderberry Tea and it's benefits

Review by

Michele

on June 25, 2020
My husband and I started drinking this tea to support our immune system. We didn't' know all the other benefits that this tea provided. You can't go wrong with this tea. This is some of the benefits that I came across. It may support heart health, improve antioxidant status, and it has anti-inflammatory properties. Moreover, elderberry is a flavorful addition to a healthy diet. With everything going on with COVID-19, this tea is just what we need.
Review Title:

Deliciously Smooth

Review by

Magdalena

on June 24, 2020
Love this tea. It's the first time I have purchased Elderberry Tea, which I didn't know existed. Besides the benefits of elderberry, the tea has a pleasantly smooth taste and aroma. I will purchase it again.
Review Title:

Elderberry Tea ... Love it!

Review by

Judy

on June 24, 2020
My niece bought my first box for me to try. I love it, and have been buying it to keep in my pantry along with Divine Immunity tea. I drink both for my immune system strength, both teas are very well packed for storage and shipping. Try them for yourself--I am sure you will like them also.
Review Title:

Fantastic Tea

Review by

Dene

on June 24, 2020
This tea is fantastic. I really love it. It has a light flowery taste that is full of immune system protection. This tea has a soft light peaceful taste that enhances your health.