Elderberry Tea Health Benefits
Supports Upper Respiratory Health
Strengthens Immune System
Relieves Congestion
18 Bleach Free Tea Bags / Box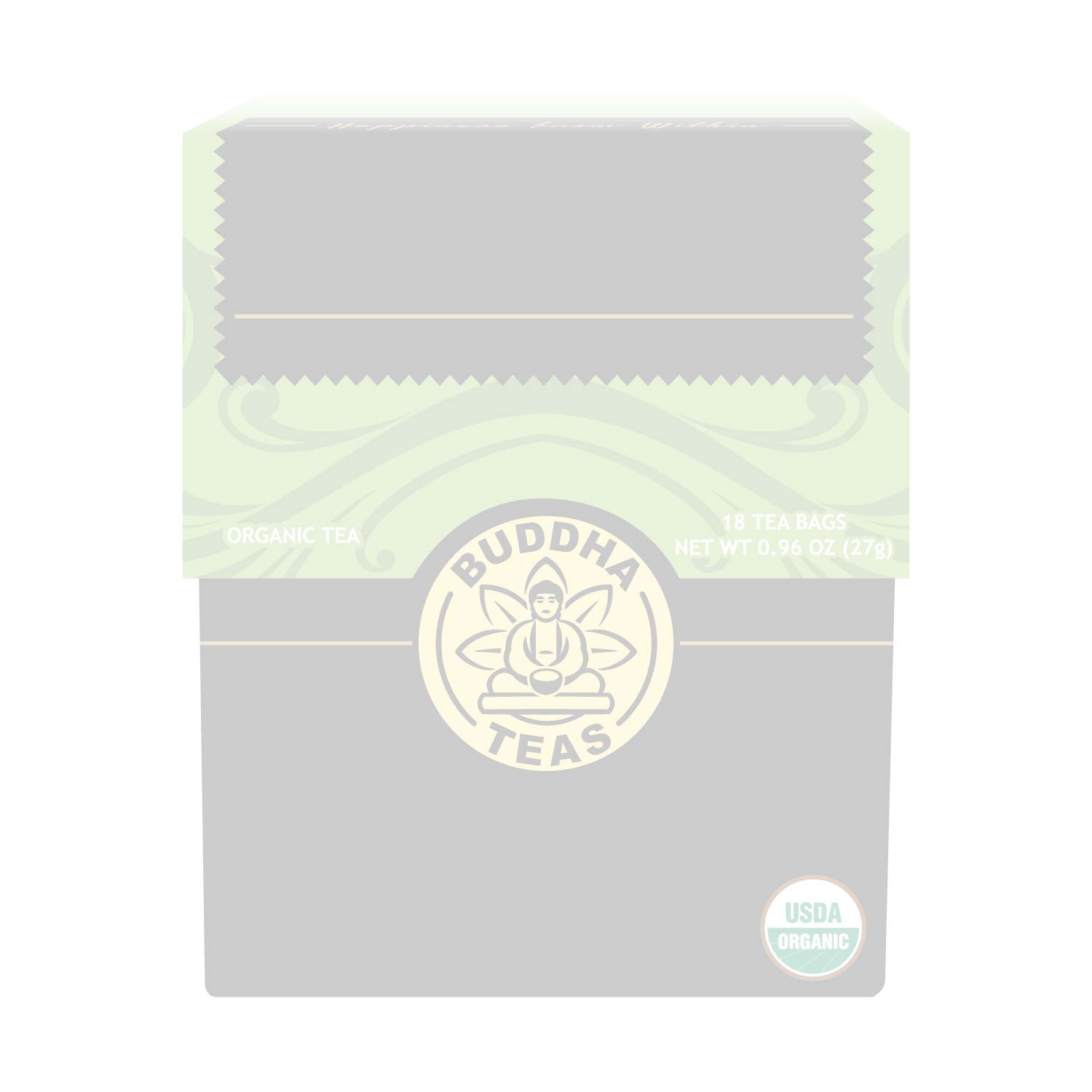 Free Shipping on orders over $50.
*On orders placed in the United States. Learn More
Satisfaction Guaranteed
100% Money Back and Satisfaction Guarantee. NO questions asked!
Elderberry Tea Health Benefits
The Skinny
Do you know what a flavonoid is? Even if you were absent during this particular biochemistry lesson (or simply bypassed chemistry altogether!) you might be surprised to learn that you flavonoids them every day. They make up the largest group of phytochemicals, and are a vital aspect of maintaining health as we age. (They like to eat up free radicals while supplying antioxidants.) Flavonoids are found in the colorful fruits and vegetables on your plate, so even if you've never heard of the word flavonoid, they've been helping you out your entire life.
What's this have to do with Elderberry?
Everything! Because when it comes to power foods, elderberry towers above other berries reputed to support the immune system. Elderberry also provides damage control during cold and flu season, as well as while our bodies endure the challenges of aging.
If you thought blueberries, cranberries, raspberries, and goji berries were the bomb you needed to fortify your immune system, now you know about elderberry's exceptional flavonol levels and can add this powerhouse to your arsenal.
Why Drink Elderberry Tea?
Experts assert that when choosing how to consume your daily dose of flavonoids, your best bet is to opt for foods over supplements. While ideally this means including a variety of fresh, local, organic produce in your daily diet, sometimes a cup of tea is easier, or simply more comforting.
Adding Buddha Teas Elderberry Tea to your daily routine will boost your ability to fight off what you don't want, while arming your body with what you do want.
What Does Buddha Teas Elderberry Tea Taste Like?
Earthy and smooth, with a lingering full berry flavor, this fortifying cup of tea just feels good going down. Though some may experience a tartness, others will find this tea finishes with a mild sweetness. Drink several cups a day for optimum wellness.
Health Benefits of Elderberry Tea
Due to the antioxidant and anti-inflammatory aspect of flavonoids, Buddha Teas Elderberry Tea, made with one simple ingredient, organic elderberry, fortifies your body's ability to fight the everyday health problems we all face, such as:
Cardiovascular disease
Diabetes
Neurodegenerative diseases, such as Alzheimer's and Parkinson's
Colds & flu
Wait, there's more!
Elderberry Tea can also potentially:
Improve cognitive functioning by increasing blood flow to the brain (high level of flavonoids)
Support good vision (vitamin A)
Improve digestion (anti-inflammatory compounds)
Detoxify (by acting as a diuretic)
Diminish respiratory infections (acts as an expectorant)
Assist with pain reduction (analgesic and anti-inflammatory properties)
Why choose Buddha Teas?
What sets us apart from other tea companies? We start with a philosophy of living in harmony with nature, not using it for profit. Buddha Teas uses only fresh, pure organic or sustainably wild harvested ingredients and maintains their natural purity in every tea we sell. We have also created the "Teas for Trees" campaign, planting 5000 trees a year to offset the paper use in our tea bags. Each of our tea bags is bleach-free to eliminate the risk of chemicals, and our boxes are made from 100% recycled material. When you buy Buddha Teas, you'll enjoy the fresh, full flavor of a truly natural tea in every sip.
Learn About Our "Tea For Trees" Campaign
Buddha Teas is always looking for ways we can give back to our world. Our Tea for Trees campaign is designed to restore one of our most important resources and offset the use of paper in our products. We've partnered with the National Forest Foundation's "Trees for US" program to plant thousands of trees every year. Every box you purchase helps us to support this cause. Read more about it here.
Review Title:

Love the flavor

Review by

Laura

on March 16, 2018
I was happy to find this elderberry tea! Bought it for the cold season, to keep my system strong. Love the flavor...sent some to my Mom (who absolutely loves it too!)I will definitely be buying more for both of us!
Review Title:

Delicious Tea

Review by

Lisa

on March 14, 2018
The elderberry tea is so good; it is a great way to wind down the day. Not to mention the health benefits:)
Review Title:

Awesome Elderberry tea

Review by

Lin

on March 12, 2018
During winter season, my Grandmother used to make homemade tea for all of us - her tea always kept us healthy! This is the best flavor of Elderberry tea I've found! I've bought extra boxes to share with family & friends, they all love it too!
Review Title:

Great find

Review by

Sue

on March 7, 2018
I am so glad I found Buddha Teas & elderberry tea. I just received my order last week & I love it. Will surely order again.
Review Title:

Healing

Review by

StaySalty513

on March 7, 2018
This tea was amazing. My wife was sick and a coworker dropped off this tea. My wife felt rejuvenated after. We purchased 6 boxes. We don't regret purchasing that many.
Review Title:

Elderberry

Review by

Virginia

on March 6, 2018
Yummy and comforting.
Review Title:

Best tea ever!!!

Review by

Penny

on March 6, 2018
I have been drinking elderberry tea for about 6 months now daily. I use it to prevent upper-r-problems and it works just great..
Review Title:

Elderberry tea

Review by

Sue

on March 6, 2018
This is not a strong tea, but quite flavorful and tasty. Perfect choice as I am trying to avoid adding sugar to sweeten my tea. I bought 3 boxes, and can't wait to have it iced once the weather warms up. Also love that the tea bags are not bleached!
Review Title:

Elderberry Tea

Review by

Elizabeth

on March 6, 2018
Love it! Great quality-great flavor
Review Title:

elderberry

Review by

rosetta

on March 5, 2018
Very good. I will buy this again