Blackberry Leaf Tea Health Benefits
A natural astringent
Antioxidant-rich
Contains tannins
18 Bleach Free Tea Bags / Box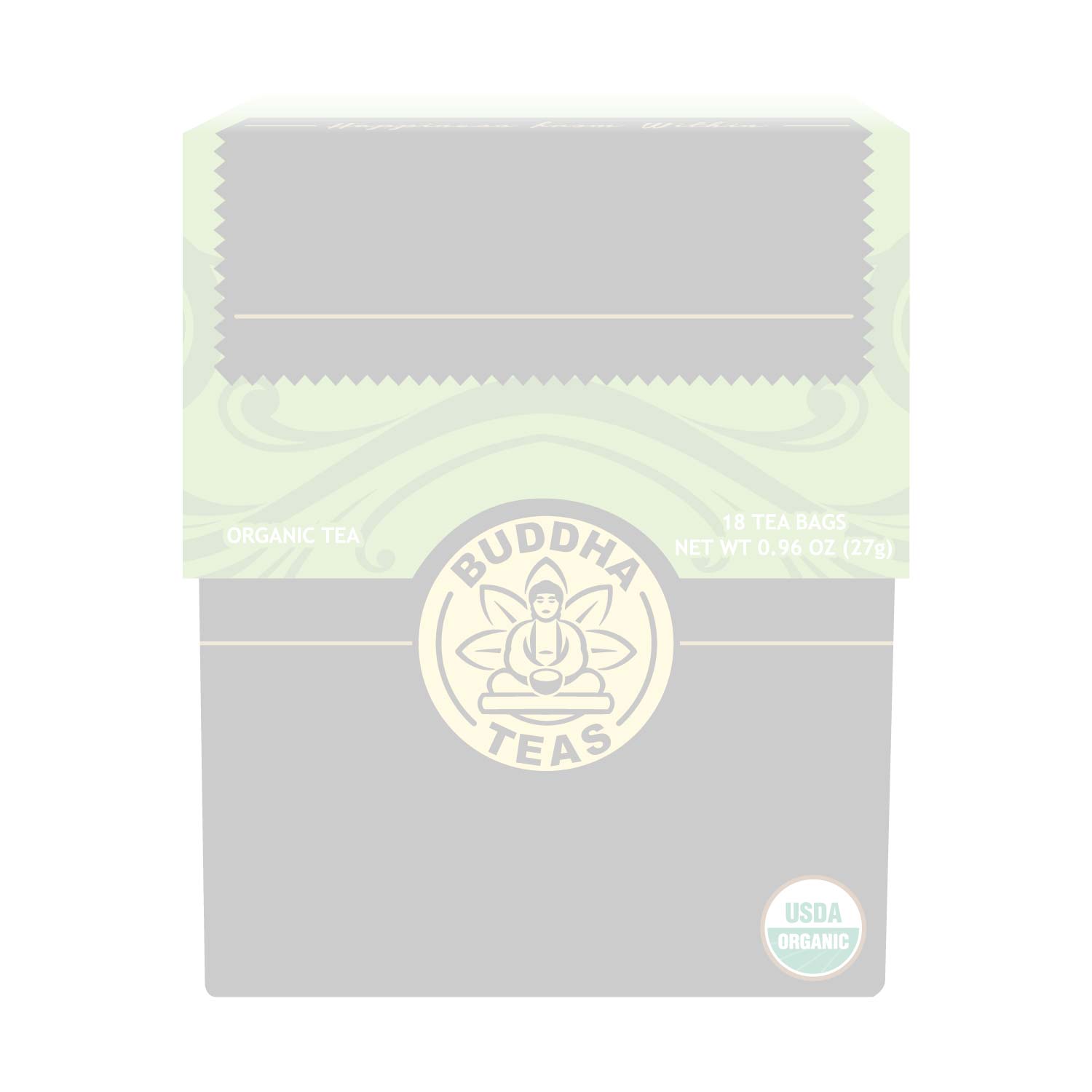 Brewing Suggestions
Recommended temperature: 205°
Cover and steep to taste.
Remove tea bag and enjoy!
Free Shipping on orders over $50.
*On orders placed in the United States. Learn More
Satisfaction Guaranteed
100% Money Back and Satisfaction Guarantee. NO questions asked!
Many people know the blackberry plant, or are at least familiar with the sumptuous black clustered berries they produce. These thorny brambles are a relative of roses, and are found in temperate regions all around the globe. Although these prickles make the blackberry brambles seem uninviting, the sweet, succulent taste of the blackberry is just the opposite, and these plants have been prized by civilizations throughout history. However, few people are aware that the fruit is not the only useful part of the blackberry plant. When harvested and dried, blackberry leaves make a gentle and soothing herbal tea.
The Herbalist's Secret
While overlooked by most, herbalists long ago discovered the usefulness of the blackberry leaf. These leaves provide a refreshing herbal tea with a mild taste, but they also have more in store. Blackberry leaves are known to be a natural source of vitamin C and tannins, and also provides antioxidants. Enjoy each sip of blackberry tea knowing you are taking the time to do something good for yourself.
Buy Blackberry Leaf Tea
Blackberry leaf tea makes a great addition to any herbal tea collection. Order some for yourself today and discover what this delightful herbal tea has to offer! Buddha Teas is proud to provide truly natural, organic teas, and we back every purchase with our 100% satisfaction guarantee. Buy in bulk or mix and match with your favorite teas to earn FREE shipping on all orders over $50!
Why choose Buddha Teas?
What sets us apart from other tea companies? We start with a philosophy of living in harmony with nature, not using it for profit. Buddha Teas uses only fresh, pure organic or sustainably wild harvested ingredients and maintains their natural purity in every tea we sell. We have also created the "Teas for Trees" campaign, planting 5000 trees a year to offset the paper use in our tea bags. Each of our tea bags is bleach-free to eliminate the risk of chemicals, and our boxes are made from 100% recycled material. When you buy Buddha Teas, you'll enjoy the fresh, full flavor of a truly natural tea in every sip.
Learn About Our "Tea For Trees" Campaign
Our "Tea for Trees" campaign creates a sustainable model that restores one of our most precious resources while offsetting the paper used in our products. We've partnered with The National Forest Foundation's Trees for Us, a program that annually plants millions of trees throughout our national forests.
By giving back whenever possible, Buddha Teas strives to honor the earth and its many blessings. Help us plant trees while enjoying an unadulterated tea that's healthy for you, and our planet. Read more about it here.
Review Title:

Pleasant replacement for black tea

Review by

Ruthie

on June 3, 2019
I have recently become unable to drink black and green teas for health reasons. I appreciate that this tea has a flavor that suggests some of the notes in mild black and green teas. It has a hint of blackberry, but don't expect fruit. It is very subtle and very mild, as if a strong black tea became as gentle as chamomile. I would like if it offered a stronger flavor, but adding more doesn't get the flavor closer to a black or green, so I drink it as it is.

The bags are fragile and the tea is fine, nearly a light powder of leaves. I sometimes lose a bag because it rips open and it's too powdery and in such a small amount I can't save it. The individual packaging requires care to prevent damaging the bag.

Unable to drink black or green, this is my favorite tea and I drink it every day.
Review Title:

Excellent tea!

Review by

MBFarmGirl

on December 17, 2018
Has a nice light sweetness, not an overwhelmingly sweet tea like a typical fruit tea. Very delicious!
Review Title:

Love This Tea!

Review by

Linda

on November 21, 2018
The Blackberry Leaf Tea tastes great--slightly sweet and fruity.
Review Title:

EXCELLENT TEA

Review by

Colleen

on October 31, 2018
BOUGHT BLACKBERRY LEAF TEA FOR IT'S HEALTH BENEFITS . GREAT TASTE ! HIGHLY RECOMMEND IT!
Review Title:

Hard to find

Review by

Alex

on October 18, 2018
I searched high and low for blackberry tea, it is not easy to find! That is how I stumbled across Buddha Teas. I was very pleased with the selection of high quality teas and made my first purchase.
After trying the blackberry tea I was very pleased, a nice mellow flavor, very calming and relaxing. I will definitely repurchase.
Review Title:

The Blackberry Leaf Tea is wonderful!

Review by

Paul

on August 27, 2018
I just purchased for the first time, the Blackberry Leaf Tea. Very relaxing on my stomach and delightful in taste. I recommend highly!
Review Title:

Prompt and great tasting

Review by

Anthony

on May 14, 2018
This is just what I was looking for. The blackberry blend tea is great tasting and is a great find. Buddha Tea's sent my order promptly and it was delivered on time. Thank you!!!
Review Title:

Great experience

Review by

Claudia

on May 9, 2018
I liked the website: from layout to information. The tea box is beautiful and the flavor is really fresh! I will buy again!
Review Title:

Blackberry Tea

Review by

Elcy

on March 19, 2018
My doctor prescribed blackberry tea as an alternative to M-H replacement.
I looked for this tea EVERYWHERE. Nobody sells it in any store I've been to, and trust me, I went and called SEVERAL of them!
Thank God there is Google, and there is Buddha Teas!
I've ordered and they arrived in about a week. No problem.
I'm happy with the product and with the service as well.
Thank you!
Review Title:

Healthy tea

Review by

Robert

on March 12, 2018
I bought this tea for its health benefits. I enjoy drinking it and would recommend it to anyone.