Dragon Well Green Tea Health Benefits
Catechin-rich
Smooth, sweet flavor
Energizing without jitters
18 Bleach Free Tea Bags / Box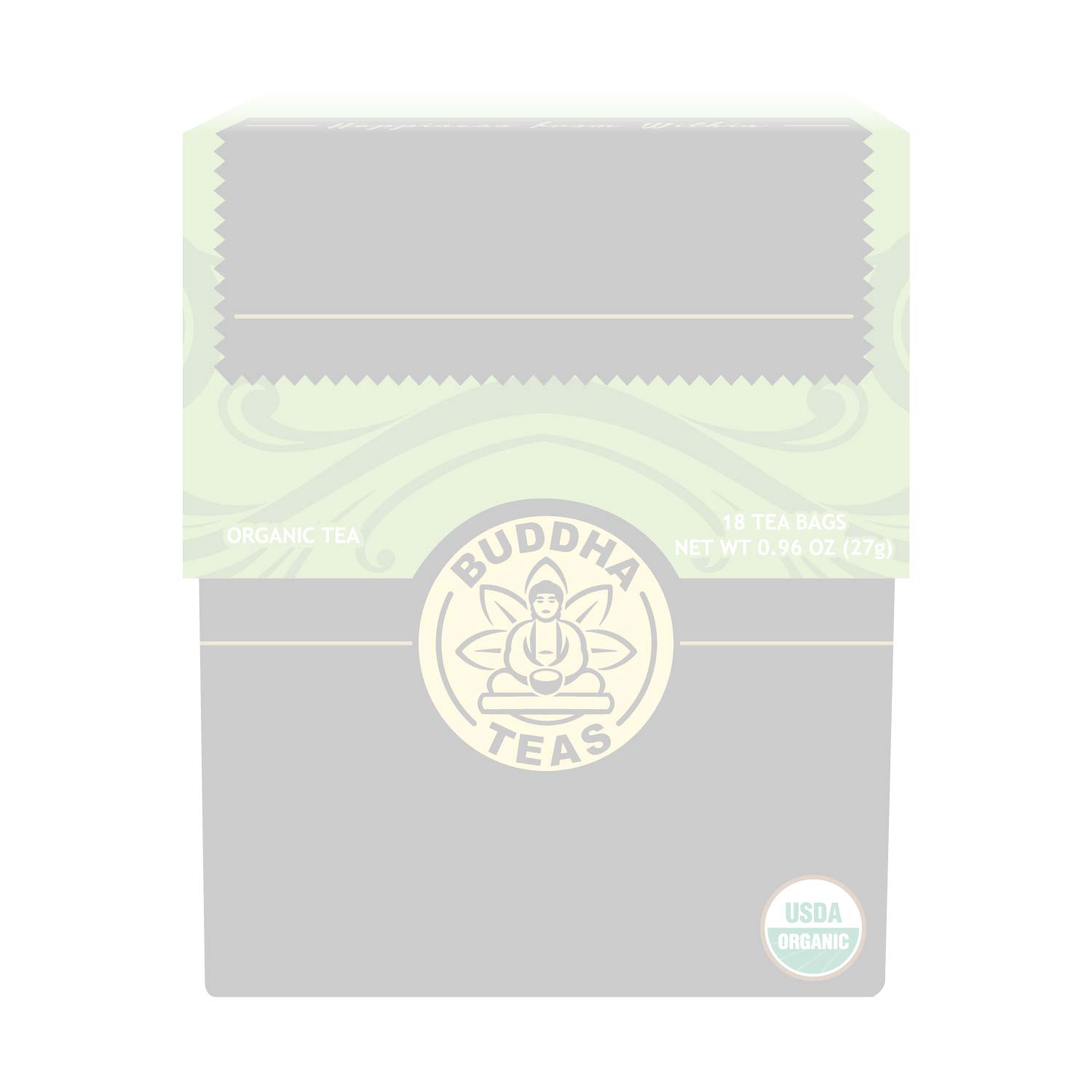 Brewing Suggestions
Recommended temperature: 175° - 180°
Cover and steep to taste.
Remove tea bag and enjoy!
Free Shipping on orders over $50.
*On orders placed in the United States. Learn More
Satisfaction Guaranteed
100% Money Back and Satisfaction Guarantee. NO questions asked!
In the Know
Longjing tea, or Dragon Well, is one of China's most beloved teas. This high-quality green tea variety is pan-fried in a hot wok, and crafted mainly by hand. Roasted right after picking to stop the natural oxidation process, this remarkable green tea offers one of the highest concentrations of catechins among teas. Our Dragon Well Green Tea boasts a toasty aroma, with a sweet, rounded flavor, and is loaded with nutrients, providing tea lovers everywhere with an exquisite tea drinking experience.
What is Dragon Well Tea?
A colorful name such as Dragon Well Green Tea is certain to captivate the imagination, and many agree that this Chinese green tea has an enchanting quality to it. Dragon Well Green Tea is instantly recognizable by its appearance. The pan roasted leaves are flattened by hand. The end result is a distinguished green tea made of jade-colored leaves. While the roasted aroma of a freshly brewed cup of Dragon Well Green Tea might make one expect a bitter flavor similar to coffee, this green tea variety is actually known for being just the opposite. It is one of the most famous varieties of green tea found in China, and is enjoyed by tea lovers all over the world.
Experience Dragon Well Green Tea Today
When seeking a truly exceptional green tea, it's hard to go wrong with Dragon Well. The combination of toasty aroma and inviting sweetness provide a unique combination that is sure to create a memorable experience. We strive to offer the very best tea experience available, which is why we only use organic Dragon Well Green Tea leaves for this brew. As well, only unbleached tea bags are utilized in order to preserve the full flavor without unwanted chemicals steeping into your tea. We guarantee satisfaction with our premium quality teas, affordable pricing, and excellent customer service. Order today and discover the unique Buddha Teas experience!
Why choose Buddha Teas?
What sets us apart from other tea companies? We start with a philosophy of living in harmony with nature, not using it for profit. Buddha Teas uses only fresh, pure organic or sustainably wild harvested ingredients and maintains their natural purity in every tea we sell. We have also created the "Teas for Trees" campaign, planting 5000 trees a year to offset the paper use in our tea bags. Each of our tea bags is bleach-free to eliminate the risk of chemicals, and our boxes are made from 100% recycled material. When you buy Buddha Teas, you'll enjoy the fresh, full flavor of a truly natural tea in every sip.
Learn About Our "Tea For Trees" Campaign
Our "Tea for Trees" campaign creates a sustainable model that restores one of our most precious resources while offsetting the paper used in our products. We've partnered with The National Forest Foundation's Trees for Us, a program that annually plants millions of trees throughout our national forests.
By giving back whenever possible, Buddha Teas strives to honor the earth and its many blessings. Help us plant trees while enjoying an unadulterated tea that's healthy for you, and our planet. Read more about it here.
Items 1 to 10 of 15 total
per page
Page:
1
Review Title:

Best Ever

Review by

michael

on March 26, 2021
For 40 years I have been drinking green teas and I have to say this is the BEST I have ever had. You have me as a customer for life!
Review Title:

Very yummy!

Review by

Heather

on March 12, 2021
I like this tea because I can taste how they pan roasted it. So good!
Review Title:

My go-to Green Tea

Review by

Donna

on November 4, 2020
Dragon Well is slightly sweet and smooth with the perfect caffeine kick. My go-to green for breakfast and mid morning tea.
Review Title:

Dragon Well Green Tea

Review by

Sarah

on July 22, 2020
Very smooth and satisfactory after taste. A super addition to my inventory.
Review Title:

Have to try this.

Review by

Christine

on June 25, 2020
Vibrant and soothing all in one cup!
Review Title:

Great tea and great service

Review by

Liz

on May 28, 2020
Very good tea, and easy to order. Plus, good delivery.
Review Title:

Dragon well green tea

Review by

Eric

on January 27, 2020
5 stars. Great tasting & awesome customer service. I will be back.
Review Title:

Dragon Well

Review by

Kristi

on June 7, 2019
Great green tea. If you're picky about the quality of your green tea, you won't be disappointed.
Review Title:

Long lost friend

Review by

William

on November 3, 2018
I have always liked Dragon Well Green Tea. I lost a source for it awhile back and stumbled upon this one. As good as I remember. Thanks.
Review Title:

Dragon Well

Review by

William

on October 9, 2018
I've been a fan of Dragon Well Tea for many years. My old supplier suddenly quit selling it and I went without for many years. I stumbled upon Buddha Teas Dragon Well and I feel like I found and old friend again. Thanks Buddha.
Login to add review
Buy this product to add review