Elderberry Tea Health Benefits
Supports Upper Respiratory Health
Strengthens Immune System
Relieves Congestion
18 Bleach Free Tea Bags / Box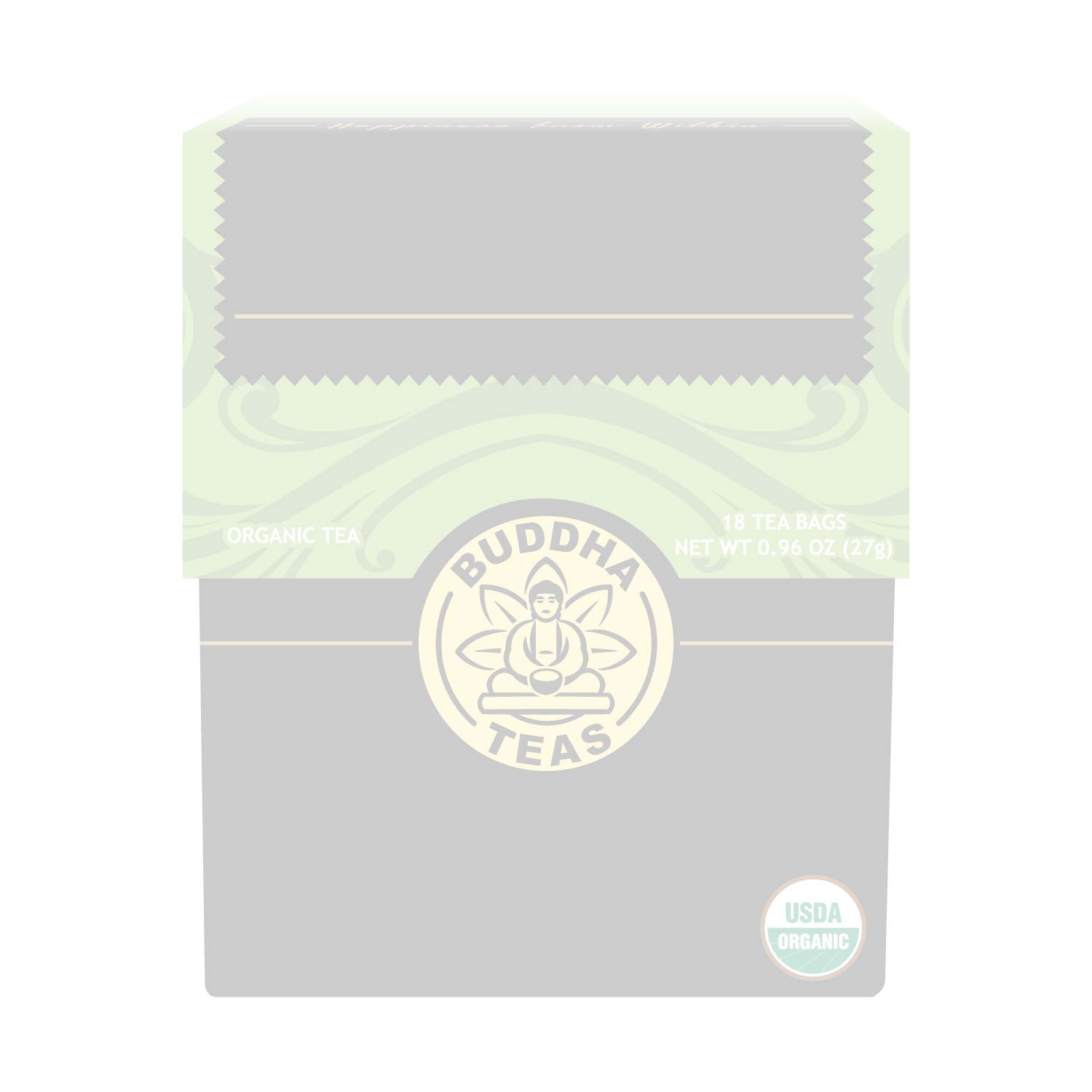 Free Shipping on orders over $50.
*On orders placed in the United States. Learn More
Satisfaction Guaranteed
100% Money Back and Satisfaction Guarantee. NO questions asked!
Elderberry Tea Health Benefits
Found growing mainly in the temperate regions of Europe, North America, western Asia and northern Africa, elderberry can be identified by its delicate white flowers and the pleasant fragrance they produce. Elder trees have been valued and respected by numerous cultures throughout history. In European folklore, it was often believed that elder trees protected houses they grew near. The berries have been harvested for centuries, becoming a key ingredient in food, wine, and natural dye. Although the raw berries are often too bitter for eating, cooking them releases natural sugars that make them much more palatable. This makes them perfect for herbal tea, which produces heat that allows the full, sweet flavor of these berries to be enjoyed.
Elderberry Tea's Great Qualities
While you enjoy a deliciously fruity herbal tea, you will also be helping your body by supplying it with essential micronutrients. Elderberry tea is a great way to boost your diet with vitamins, like vitamin A, C, and a number of B vitamins. You can also find minerals, such as phosphorus, potassium, copper and zinc, in a fresh cup of elderberry tea. Some of elderberry's primary constituents include protein, fiber, and anthocyanin, and as a berry, it is known to offer a plethora of antioxidants.
Buy Elderberry for Any Occasion
The succulent, whole-body elderberry flavor makes the tea ideal with breakfast, lunch and dinner. It's perfectly suited to go with a mid-morning or mid-afternoon snack, especially if you're interested in a beverage that is low in sugar or caffeine-free. This makes it a great option even to drink before bed. Don't forget you can enjoy elderberry tea hot or on ice.
Additionally, tea is a universal gift that is perfect for birthdays, holidays, anniversaries and even just to say "thank you" or "congratulations!"
Savvy Tea Shoppers Save
If you aim to become a regular tea drinker, you'll need to always have a stock of tea bags available. Devote a whole shelf or two in your pantry to teas, and buy another herbal tea with great qualities like red raspberry leaf tea so you can enjoy variety in your tea routine.
We make it easy for you to save money buying tea in bulk. The more you buy, the less you pay per bag. Purchase $50 worth or more and your shipping is free.
Why choose Buddha Teas?
What sets us apart from other tea companies? We start with a philosophy of living in harmony with nature, not using it for profit. Buddha Teas uses only fresh, pure organic or sustainably wild harvested ingredients and maintains their natural purity in every tea we sell. We have also created the "Teas for Trees" campaign, planting 5000 trees a year to offset the paper use in our tea bags. Each of our tea bags is bleach-free to eliminate the risk of chemicals, and our boxes are made from 100% recycled material. When you buy Buddha Teas, you'll enjoy the fresh, full flavor of a truly natural tea in every sip.
Learn About Our "Tea For Trees" Campaign
Buddha Teas is always looking for ways we can give back to our world. Our Tea for Trees campaign is designed to restore one of our most important resources and offset the use of paper in our products. We've partnered with the National Forest Foundation's "Trees for US" program to plant thousands of trees every year. Every box you purchase helps us to support this cause. Read more about it here.
Review Title:

Elderberry tea

Review by

Martha

on December 11, 2017
I love this tea, whenever I feel as though I am getting sick, it's anti-v properties make me feel better. It worked for my daughter as well.
Review Title:

Amazing Tea

Review by

Bruce

on November 28, 2017
After a month of drinking 2 travel mugs a day, I feel great. It tastes good and i look forward to drinking it.
Ordering online is easiest way delivery is fast so never miss a drink :)
Review Title:

Amazing

Review by

David

on November 17, 2017
Great flavor real smooth. Very relaxing.
Review Title:

REALLY GREAT HERBAL TEA!

Review by

SeahawksFan4Life

on October 16, 2017
At first smell out of the box, it doesn't smell very good. Get past that, and brew the tea, you will be very happy! It is a very fruity beautiful purplish tea, not too strong, but very enjoyable! I added a little honey which really brought out the flavor! Good anytime since it's herbal. I can see drinking this before bed although today I drank it at 5pm and loved it. Tasty and crisp! and, best of all, ORGANIC!!!
Review Title:

Happy Customer

Review by

Crystal

on August 16, 2017
This is my favorite tea at the moment. Taste really good, my boyfriend likes it as well especially after hearing all the health benefits.

FYI: The post office wouldn't deliver my package because a simple mistake even after I requested to pick it up from the post office instead...I was told they sent my package back. I called Buddha Teas and they sent my order out the same day! So I wouldn't have to wait even longer ! Happy Customer I've recommended Elderberry, Chaga & Moringa Tea to family and friends lol Cant keep all the secrets to myself
Review Title:

great tea

Review by

jacinta

on July 11, 2017
I enjoy the berry flavor when I start feel congested . I drink this tea and I feel better. I tell my coworkers to try some also.
Review Title:

Great Taste

Review by

Randall

on May 11, 2017
This is my favorite herbal tea. Great flavor and helps with your overall wellness. I like it with a little raw honey.
Review Title:

Beautiful and Tasty

Review by

Katy

on March 27, 2017
This tea has a beautiful color and delicious flavor. Delivery, service, and packaging were all great!
Review Title:

Love this berry flavor

Review by

Hay

on March 23, 2017
This is my fav by far, I love the immune boost I get when I drink this tea I tend to avoid getting as sick as those around me. The taste reminds me of blackberries, sweet yet full of juice... you wont be disappointed in this high quality tea.
Review Title:

Nice flavor!

Review by

Patrick

on March 1, 2017
Nice flavor