Elderberry Tea Health Benefits
Crafted only with elderberries
Immune boosting powerhouse
Antioxidant-rich
18 Bleach Free Tea Bags / Box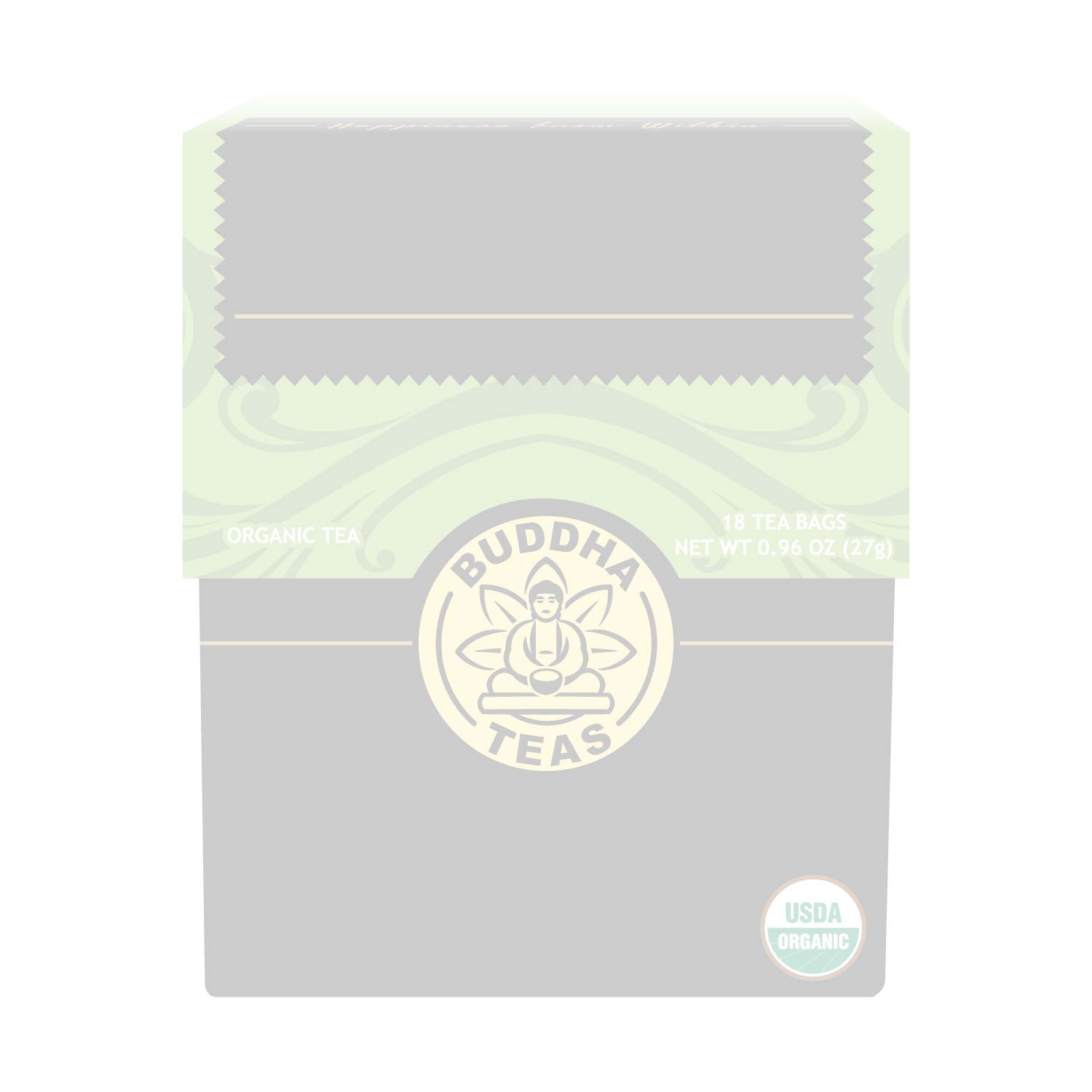 Brewing Suggestions
Recommended temperature: 205°
Cover and steep to taste.
Remove tea bag and enjoy!
Free Shipping on orders over $50.
*On orders placed in the United States. Learn More
Satisfaction Guaranteed
100% Money Back and Satisfaction Guarantee. NO questions asked!
In the Know
When it comes to power foods, elderberry towers above other berries reputed to boost the defense system. Important during cold and flu season especially, elderberries also brew into a delicious tea. Though you may not be aware that you consume flavonoids every day, they make up the largest group of phytochemicals, and are a vital part of maintaining health as we age. (They like to eat up free radicals while supplying antioxidants.) Flavonoids are found in the colorful fruits and vegetables on your plate, so even if you've never heard of the word flavonoid, they've been helping you out your entire life.
Are Elderberries Really so Miraculous?
If you thought blueberries, cranberries, raspberries, and goji berries were the key to fortifying your immune system, now you know it's elderberry's exceptional flavonol levels that make it such an immune system powerhouse.
Why Drink Elderberry Tea?
Experts assert that when choosing how to consume your daily dose of flavonoids, your best bet is to opt for foods over supplements. While ideally this means including a variety of fresh, local, organic produce in your daily diet, sometimes a cup of tea is easier, or simply more comforting.
Adding our Elderberry Tea to your daily routine will boost your ability to fight off what you don't want, while arming your body with what you do want.
What Does Buddha Teas Elderberry Tea Taste Like?
Don't be put off by the strong smell of this earthy, smooth tasting tea that boasts a lingering full berry flavor. This fortifying cup of tea just feels good going down. Though some may experience a tartness, others will find this tea finishes with a mild sweetness. Drink several cups a day for optimum wellness.
Interesting Notes About Elderberry Tea
Due to the incredibly healthy aspect of flavonoids, Buddha Teas Elderberry Tea, made with one simple ingredient, organic elderberries, intends to enhance your body's ability to fight the everyday health issues we all face.
Why choose Buddha Teas?
What sets us apart from other tea companies? We start with a philosophy of living in harmony with nature, not using it for profit. Buddha Teas uses only fresh, pure organic or sustainably wild harvested ingredients and maintains their natural purity in every tea we sell. We have also created the "Teas for Trees" campaign, planting 5000 trees a year to offset the paper use in our tea bags. Each of our tea bags is bleach-free to eliminate the risk of chemicals, and our boxes are made from 100% recycled material. When you buy Buddha Teas, you'll enjoy the fresh, full flavor of a truly natural tea in every sip.
Learn About Our "Tea For Trees" Campaign
Our "Tea for Trees" campaign creates a sustainable model that restores one of our most precious resources while offsetting the paper used in our products. We've partnered with The National Forest Foundation's Trees for Us, a program that annually plants millions of trees throughout our national forests.
By giving back whenever possible, Buddha Teas strives to honor the earth and its many blessings. Help us plant trees while enjoying an unadulterated tea that's healthy for you, and our planet. Read more about it here.
Review Title:

Great Tea

Review by

Anderson

on March 18, 2021
Great product from a great company! Will purchase again. Highly recommended.
Review Title:

Perfect Blend

Review by

Shelley

on March 10, 2021
I love this flavor for my afternoon tea.
Review Title:

Really a treat

Review by

Juana

on March 3, 2021
I have been taking elderberry since this COVID has hit our area, so when I went on the site and saw the tea I was very. happy. It's delicious, and I bought to give as gifts. Love it! Really delicious with honey.
Review Title:

Elderberry Tea

Review by

Rosa

on February 23, 2021
I loved this elderberry tea; you could almost taste the berries themselves.The tea tastes delicious cold as well as hot. I like to add Wild Cherry Bark Tea with the Elderberry for added nutrition. With a regular cup of Elderberry Tea, along with my supplement of zinc and vitamin C, my nagging upper respiratory issues have gone away in less than a week. I also use the left over tea bag to infused my drinking water.The flavor is excellent.
Review Title:

Elderberry Tea

Review by

Cindy

on February 2, 2021
EXCELLENT. An everyday tea. Great flavor. This tea is not sweet, perfectly balanced, no need for sweetener. The entire family likes this one.
Review Title:

Elderberry Tea

Review by

Charla campbell

on January 27, 2021
I love your Elderberry Tea. My sister-in-law gave me a box for Christmas. loved it so much, I ordered six more boxes. I drink it everyday,
Review Title:

Love this tea!

Review by

Beth

on January 25, 2021
This delicious Elderberry Tea is my go-to for staying well throughout the seasons. As soon as I feel "off," I drink a cup of this tea and by the next day, I feel much better. I haven't had a really bad issue since I started doing this! My symptoms never get worse and last just a few days.
Review Title:

Best tea

Review by

Lakesha

on January 24, 2021
This is my first time ordering this tea. Now I'm a customer for life. Love the taste of Elderberry Tea; don't need a lot of honey to sweeten it. Just a drop. Also, I gave a couple of my coworkers some. They love it too.
Review Title:

Very comforting

Review by

Deidhra

on January 13, 2021
Smooth and relaxing taste.
Review Title:

Wonderful Wellness Product

Review by

Good Life

on January 12, 2021
This is an amazing tea that I use at the first sign of feeling under the weather. I use this tea to build my immunity. I enjoy the sweet berry taste. The smell of the blend is extra comforting and a complete joy to savor while it is brewing in my favorite mug. When I must venture out into the COVID world, I often will take a mug full of this elderberry to sip on my journey. The tea blend becomes more potent as you increase the seeping time.
Login to add review
Buy this product to add review