Hyssop Tea Health Benefits
Flavonoid rich
Contains bitter terpenes
Contains tannins
18 Bleach Free Tea Bags / Box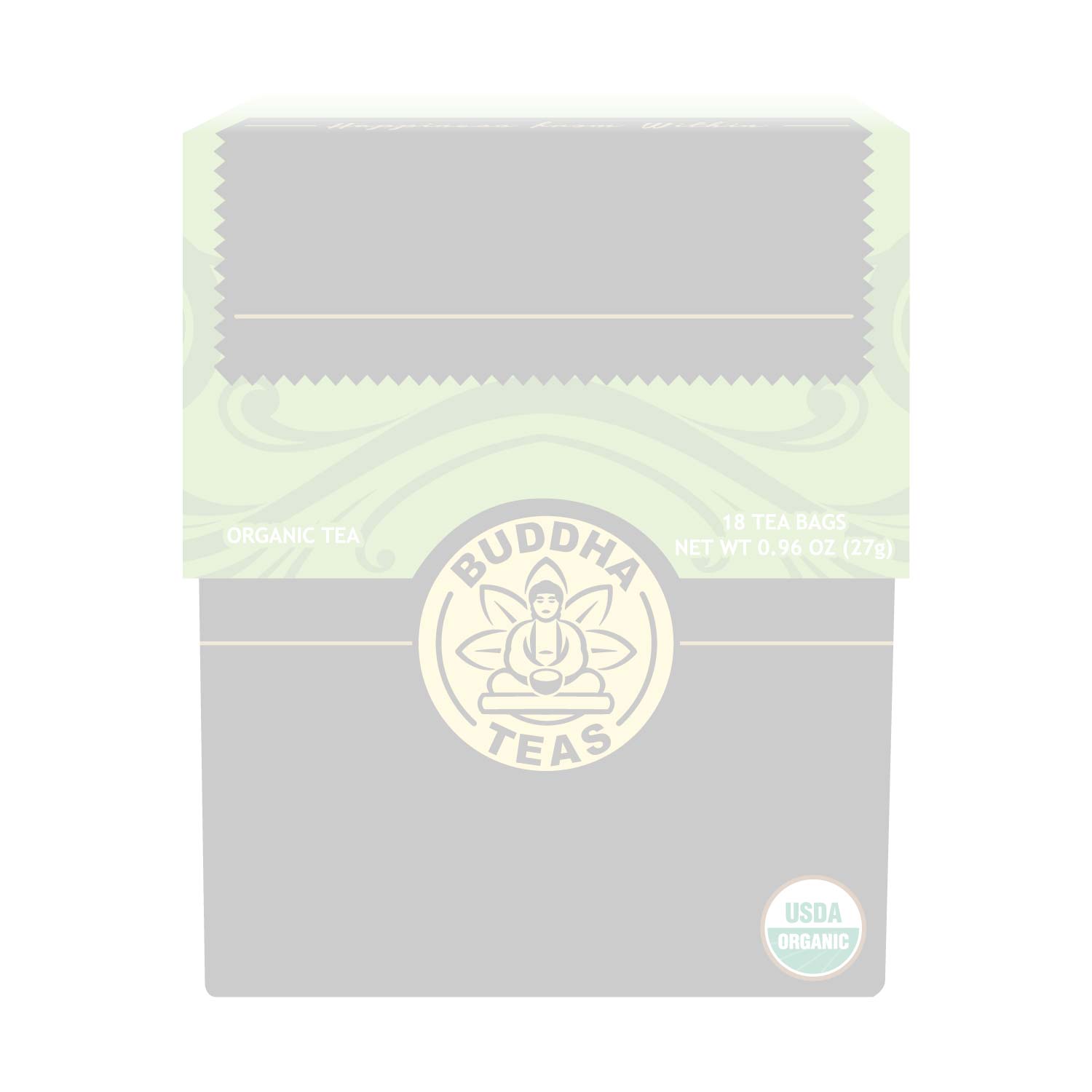 Brewing Suggestions
Recommended temperature: 205°
Cover and steep to taste.
Remove tea bag and enjoy!
Free Shipping on orders over $50.
*On orders placed in the United States. Learn More
Satisfaction Guaranteed
100% Money Back and Satisfaction Guarantee. NO questions asked!
In the Know
Are you new to medicinally minded herbal teas? No worries! We're here to help. Though you may be familiar with the regulars, such as Peppermint Tea or Ginger Root Tea, the less common herb hyssop is just as beneficial, in its own way, of course. As old as the bible, translated from Hebrew hyssop actually means: holy herb. Once you get to know this somewhat marginalized herb, you'll understand why.
What Exactly is Hyssop?
Sun-loving and vibrant, hyssop is a shrub, and a member of the mint family. It is traditionally found in Southern Europe and the Middle East, but now also grows all over North America. You will also find hyssop growing in the dry, crumbly soil of the Mediterranean. Bees love the colorful blooms, and can be seen enjoying the nectar from June through October. Ancient Jewish lore tells of its use in purification rituals.
Hyssop Fun Facts
Hippocrates, ancient Greece's revered physician and considered "the father of medicine," touted hyssop as the perfect solution to treat inflammatory conditions of the throat and chest; hyssop was likely his go-to medicinal to treat all bronchial issues of the day.
Tea and tinctures were crafted from hyssop in the late 1700s to treat jaundice and dropsy.
What Does Hyssop Tea Taste Like?
Smooth, subtle, and oh-so nurturing … drinking hyssop tea tastes like nature. Imagine you are sitting on a worn, wooden bench, amidst a field of fragrant flowers, as a rising sun takes you to soothing places in your mind. A cup of hot, mellow tea keeps the chill away, as you meander back in time to a simpler era, where long walks, preparing food from your garden, and gatherings with neighbors filled your days with peace, comfort, and feelings of total contentment with the way things are.
How to Make Hyssop Tea
Pour boiling water over your Buddha Teas Hyssop Tea, cover, and plan to steep for 10-15 minutes. You can make a super batch to consume over a period of 48 hours by letting several tea bags infuse in a single glass jar. Store sealed in the refrigerator for up to two days.
Why choose Buddha Teas?
What sets us apart from other tea companies? We start with a philosophy of living in harmony with nature, not using it for profit. Buddha Teas uses only fresh, pure organic or sustainably wild harvested ingredients and maintains their natural purity in every tea we sell. We have also created the "Teas for Trees" campaign, planting 5000 trees a year to offset the paper use in our tea bags. Each of our tea bags is bleach-free to eliminate the risk of chemicals, and our boxes are made from 100% recycled material. When you buy Buddha Teas, you'll enjoy the fresh, full flavor of a truly natural tea in every sip.
Learn About Our "Tea For Trees" Campaign
Our "Tea for Trees" campaign creates a sustainable model that restores one of our most precious resources while offsetting the paper used in our products. We've partnered with The National Forest Foundation's Trees for Us, a program that annually plants millions of trees throughout our national forests.
By giving back whenever possible, Buddha Teas strives to honor the earth and its many blessings. Help us plant trees while enjoying an unadulterated tea that's healthy for you, and our planet. Read more about it here.
Review Title:

Great tea

Review by

Rita Dessa

on July 15, 2020
Soothing and great taste. Will purchase again definitely!
Review Title:

Great Taste

Review by

Veronica

on May 8, 2020
I really enjoyed this tea. Light smooth taste. Added a drop of honey. Will definitely purchase again.
Review Title:

Hyssop Tea

Review by

Jamye

on April 28, 2020
I Have Been Using Buddha Teas For A Quite Awhile And I Absolutely Love This Brand. It Is Authentic, Pure And Their Products Are The Real Deal. They Are Truly Organic And Healthy And You Will Definitely Feel The Results Of Taking Whichever Tea You Purchase. I Just Recently Purchased The Hyssop Tea And I Love It For It's Medicinal Purposes. I Highly Recommend; You Get Your Money's Worth.
Review Title:

Doubt no more!

Review by

Jonathan

on March 31, 2020
Wasn't really sure when I ordered if it was going to be something that I could drink and love. I was pleasantly surprised by the taste and quality of the Hyssop Tea. I have tried several other brands with no luck, but after trying this tea, I am a believer in Buddha Teas! Great taste, easy to order, and quick delivery!
Review Title:

The Perfect Cleansing Tea

Review by

Anita

on January 28, 2020
Hyssop Tea is special to me because of it's biblical reference. After adding Hyssop Tea to my daily ritual I can see a huge difference. The flavor is so mild and incredibly soothing. Try it!
Review Title:

Surprisingly tasty

Review by

Wayne

on January 18, 2020
We bought the Hyssop Tea on a recommendation from someone who had used the tea to reduce the swelling in the legs. We use it every night to help with purification.
Review Title:

Love the taste

Review by

DEBBIE

on April 23, 2019
I started drinking Hyssop Tea a few weeks ago. I have a cup every night before I go to sleep. It has a nice taste, I don't add anything to it, just the tea bag and water. When I run out, I will be ordering more.
Review Title:

Beautiful packaging and tea

Review by

Andrea

on March 7, 2019
I was pleasantly surprised that the tea taste as good as the packaging looked! This product will be a staple in my home going forward.
Review Title:

Hyssop

Review by

Judith

on February 27, 2019
I enjoy this tea, as it's soothing while relaxing. It was suggested by my N.D. I was surprised how good it is.
Review Title:

Hyssop

Review by

Faith

on February 6, 2019
I had a cold, and a good friend had given me Hyssop tea to try. I couldn't believe how much I felt better after just one cup. I ordered my own box the next day. It is amazing!