Moringa Tea Health Benefits
Supports Digestive Function
Naturally Energizing
Supports Circulatory Function
18 Bleach Free Tea Bags / Box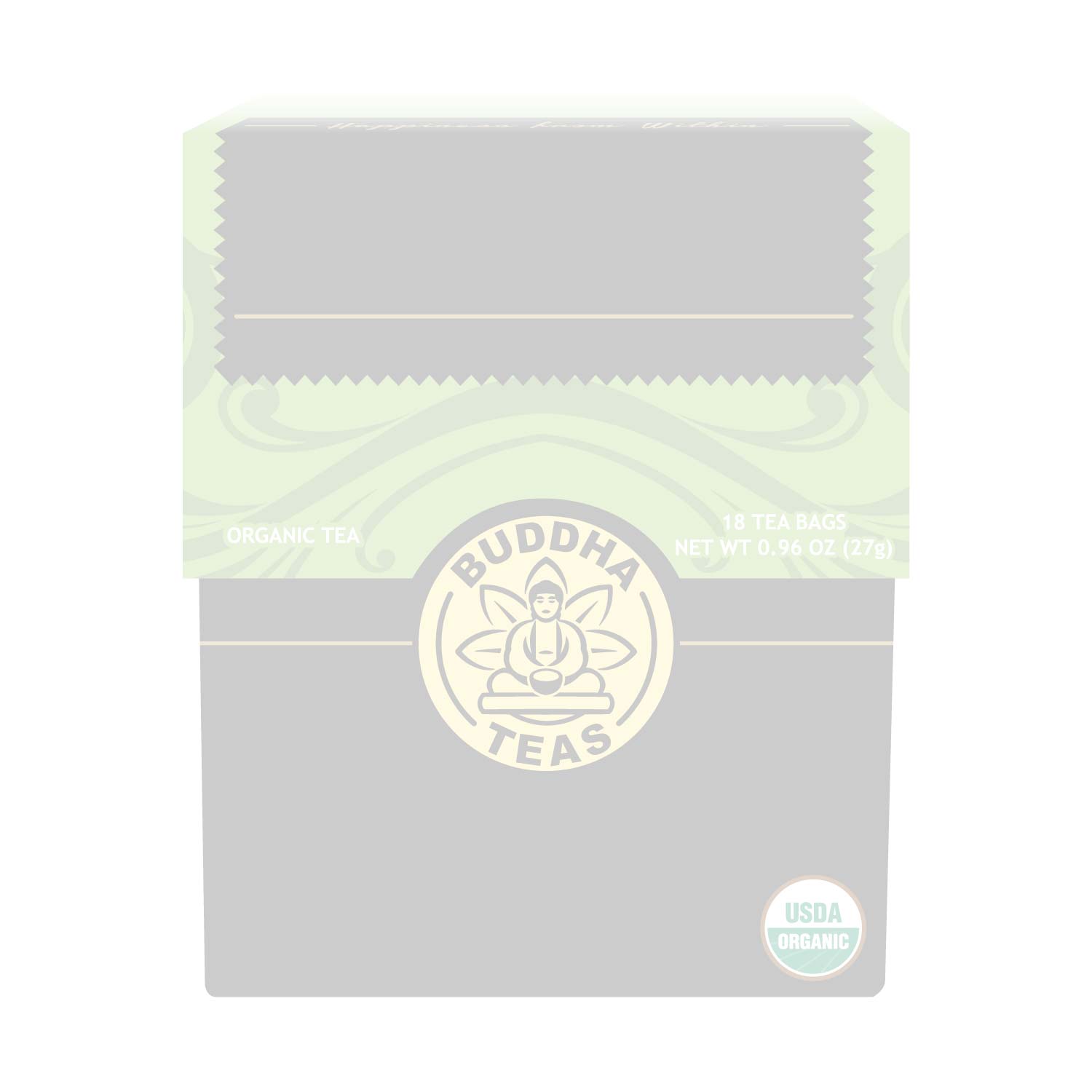 Free Shipping on orders over $50.
*On orders placed in the United States. Learn More
Satisfaction Guaranteed
100% Money Back and Satisfaction Guarantee. NO questions asked!
The Moringa oleifera tree can be found in tropical regions throughout Africa, Asia and South America. It is unique in appearance, with a short, thick trunk and a full crown of round, bright green leaves. In flowering season, the tree is covered by white orchid-like flowers, which are followed by long, flat seedpods that earned the plant the nickname of "Drumstick Tree". Many countries, however, know moringa by another name – the "Tree of Life". Moringa tea is brewed from its leaves, and is known to provide not only a unique and flavorful herbal brew, but a variety of important nutrients.
The rich variety of nutrients available in this tea make it an excellent brew to get up and enjoy in the mornings. Drinking moringa on a daily basis gives you the best chance to enjoy the many good qualities of moringa tea. Moringa is a natural source of many vitamins, minerals, and other nutrients, including:
Vitamin A, C, D & K
A variety of B vitamins
Potassium, calcium, magnesium & iron
Protein
Dietary Fiber
Antioxidants
And More
With a wide variety of good qualities to offer, Moringa tea makes an excellent addition to any herbal tea collection.
Purchase Moringa Tea
When it comes to high quality herbal tisanes, Buddha Teas prides itself in offering pure teas that have been made without the use of any unnecessary fillers, additives, or artificial flavorings. Our Moringa tea has been made using fresh leaves that have been dried and carefully packaged in bleach-free tea bags provide you with an invigorating tea experience that is also worry-free. When you buy moringa tea in bulk from Buddha Teas you'll also receive special bulk pricing discounts on your purchase. Furthermore, all purchases of $50 or more will receive FREE shipping within the U.S.
Why choose Buddha Teas?
What sets us apart from other tea companies? We start with a philosophy of living in harmony with nature, not using it for profit. Buddha Teas uses only fresh, pure organic or sustainably wild harvested ingredients and maintains their natural purity in every tea we sell. We have also created the "Teas for Trees" campaign, planting 5000 trees a year to offset the paper use in our tea bags. Each of our tea bags is bleach-free to eliminate the risk of chemicals, and our boxes are made from 100% recycled material. When you buy Buddha Teas, you'll enjoy the fresh, full flavor of a truly natural tea in every sip.
Learn About Our "Tea For Trees" Campaign
Buddha Teas is always looking for ways we can give back to our world. Our Tea for Trees campaign is designed to restore one of our most important resources and offset the use of paper in our products. We've partnered with the National Forest Foundation's "Trees for US" program to plant thousands of trees every year. Every box you purchase helps us to support this cause. Read more about it here.
Review Title:

Satisfied with this kind of tea

Review by

Eric Triskelion

on June 5, 2018
I bought this a week ago & I am satisfied with it. Gotta love it with a little bit of honey. Perfect in the afternoon.
Review Title:

Best Tasting Moringa Tea!

Review by

Spiceboy

on April 17, 2018
I've tried (4) different brands of Moringa Tea, and Buddha was the best tasting of the bunch. Plus it's 100% Moringa Tea Leaves versus a blend of other ingredients.
Review Title:

Morenga tea

Review by

Eman

on March 6, 2018
Very light taste I like it!
Review Title:

Moringa Tea: Quite Good

Review by

Val

on February 21, 2018
I learned that the health benefits of moringa tea are decreased if steeped in hot water. Cold brewing it makes a delicious, refreshing tea, and it tastes great without any sweetener. I like the little quotations that Buddha Teas put on the little tags that are on each tea bag, but I wish the name of the tea were also on the little tags--especially since Buddha Teas provides so many different varieties of teas. All in all, their teas are excellent.
Review Title:

Kelly

Review by

Kelly

on January 29, 2018
This tea has helped my husbands eyes and health since he began drinking it 30 days ago. We are recommending it to our family & friends. I plan to start drinking it on a regular basis as well.
Review Title:

Fresh & nutritious

Review by

Merle

on December 12, 2017
Moringa tea has become my morning habit not only because of its bright fresh flavor, but because it is packed with nutrients that help carry me through my day.
Review Title:

Love the tea & the company

Review by

Mark

on November 21, 2017
My daughter turned me on to moringa tea to help stimulate energy. Love the product! I steep it for ten minutes, put in a big spoonful of organic honey, and sometimes add a dash of ashwagandha -- and I'm off to the races:) Good job!
Review Title:

Moringa tea

Review by

Denise

on November 20, 2017
Its a great well balanced tea.. Well recommended
Review Title:

Great

Review by

Molly

on October 17, 2017
I bought this tea after a long search for the fresh moringa leaves. It works very well, felt so good, sometimes I put a little bit of honey in it.
Review Title:

Morenga teas

Review by

Susan

on July 10, 2017
I like these tea they have a very smooth taste I would love to have them in different flavors