Moringa Tea Health Benefits
Antioxidant-rich
Satisfying flavor
Powerful anti-inflammatory
18 Bleach Free Tea Bags / Box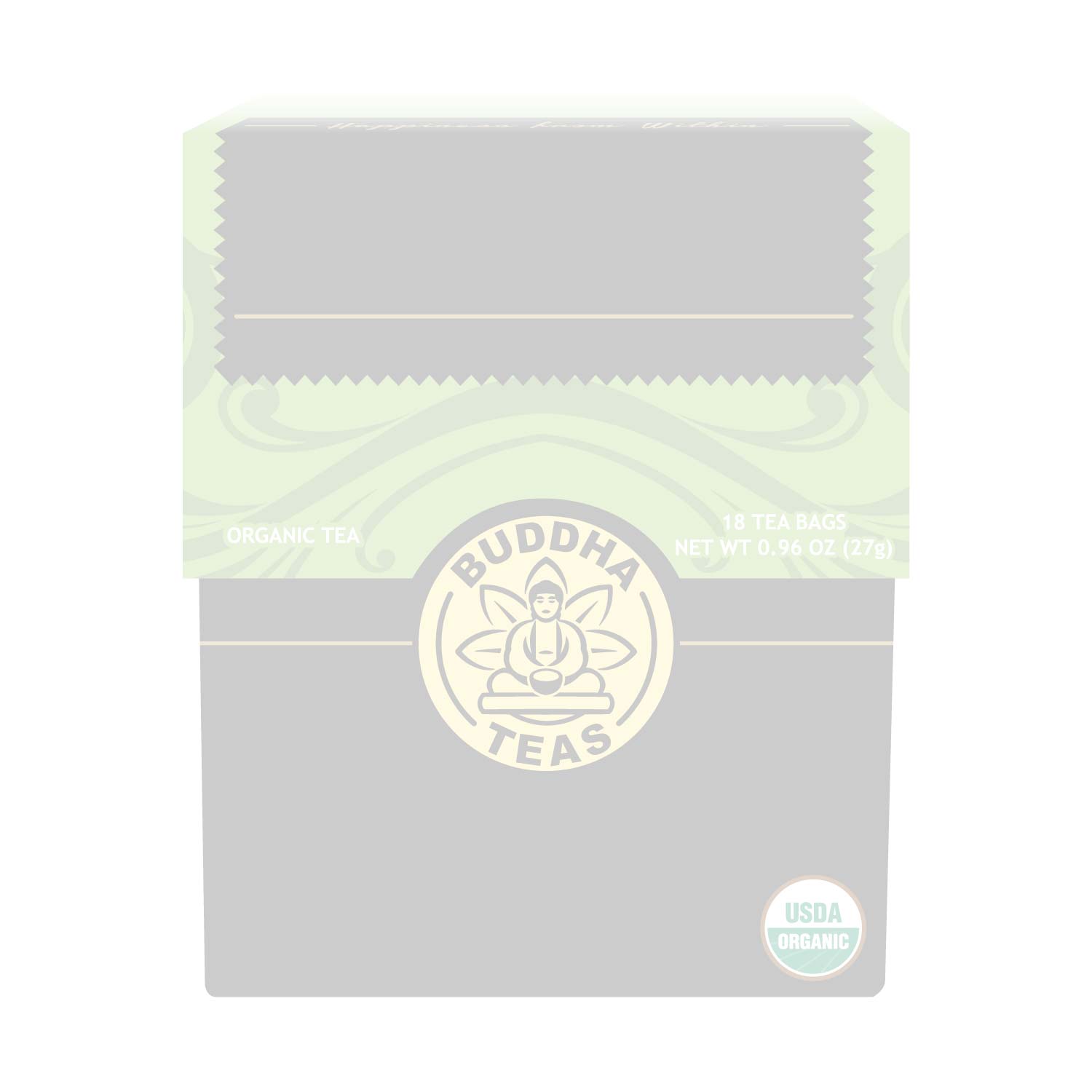 Brewing Suggestions
Recommended temperature: 205°
Cover and steep to taste.
Remove tea bag and enjoy!
Free Shipping on orders over $50.
*On orders placed in the United States. Learn More
Satisfaction Guaranteed
100% Money Back and Satisfaction Guarantee. NO questions asked!
In the Know
Fast growing, and native to tropical and subtropical regions of South Asia, with India producing the most in the world, this widely cultivated plant's young seed pods and leaves play an important role in traditional herbal medicine. Once you're introduced to the plethora of benefits Moringa imparts, you'll understand why.
What is Moringa?
One genus, 13 species … The Moringa is a flowering plant in the family Moringaceae. The size of these plants vary from tiny herbs to huge, drought-resistant trees. The most common of these is the species Moringa oleifera, and this is the one we're talking about here.
Health Benefits of Moringa Tea
The health benefits of the hearty Moringa tree are so plentiful, this remarkable plant has been deployed to combat malnutrition, most often for infants and nursing mothers. However, with such a variety of ways it assists so many bodily systems, there are many reasons for everyone to enjoy the benefits that delicious Moringa Tea has to offer.
What Does Moringa Tea Taste Like?
Buddha Teas Moringa Tea is simply delicious. Somewhat mild, but distinct in its fullness, brightness, and smoothness. Some might even enjoy substituting one or more of their daily caffeine cups of tea or coffee for a satisfying cup of benefits-rich Moringa Tea. This is a tea you really have to taste for yourself. We've no doubt that after your first cup of Moringa Tea, you'll want to keep a box stocked in your tea cupboard; it's that good!
How to Make Moringa Tea
A good boil is recommended, and a long steep, as Moringa Tea won't get bitter on you.
Purchase Moringa Tea
When it comes to high quality herbal tisanes, Buddha Teas prides itself in offering pure teas that have been made without the use of any unnecessary fillers, additives, or artificial flavorings. Our Moringa Tea has been made using fresh leaves that have been dried, and carefully packaged in bleach-free tea bags to provide you with an invigorating tea experience that is also worry-free. When you buy Moringa Tea in bulk from Buddha Teas you'll also receive special bulk pricing discounts on your purchase. Furthermore, all purchases of $50 or more will receive FREE shipping within the U.S.
Why choose Buddha Teas?
What sets us apart from other tea companies? We start with a philosophy of living in harmony with nature, not using it for profit. Buddha Teas uses only fresh, pure organic or sustainably wild harvested ingredients and maintains their natural purity in every tea we sell. We have also created the "Teas for Trees" campaign, planting 5000 trees a year to offset the paper use in our tea bags. Each of our tea bags is bleach-free to eliminate the risk of chemicals, and our boxes are made from 100% recycled material. When you buy Buddha Teas, you'll enjoy the fresh, full flavor of a truly natural tea in every sip.
Learn About Our "Tea For Trees" Campaign
Our "Tea for Trees" campaign creates a sustainable model that restores one of our most precious resources while offsetting the paper used in our products. We've partnered with The National Forest Foundation's Trees for Us, a program that annually plants millions of trees throughout our national forests.
By giving back whenever possible, Buddha Teas strives to honor the earth and its many blessings. Help us plant trees while enjoying an unadulterated tea that's healthy for you, and our planet. Read more about it here.
Review Title:

Great

Review by

MELANIE

on February 25, 2021
Great quality tea.
Review Title:

Moringa Power

Review by

T

on February 17, 2021
I love it!
Review Title:

Moringa

Review by

Rashad

on January 30, 2021
I absolutely love it. I appreciate the taste, packaging, love and care you deliver.
Review Title:

I love it

Review by

Jodie

on January 6, 2021
I have never had Moringa Tea until I tried this one. The research I have done says this has some amazing benefits, so I thought that I would give it a try. And Buddha Teas has always made great teas that help me. I can tell you it works wonders on my body. And has a great taste.
Review Title:

Great!

Review by

Gina

on January 2, 2021
Love. Love, love this tea!
Review Title:

Great tea, excellent brand!

Review by

Michelle

on November 28, 2020
Moringa Tea has changed my life! I believe that since starting this tea my levels have decreased. Outside of that, the taste is great! I appreciate that this brand has moringa only and not mixed with other herbs, as some other brands. Buddha Teas has become a brand that I trust and love due to the quality. Shipping is always timely, and I haven't had any issues, though I've ordered a variety of different teas over the past several months. Very pleased with this product and would definitely recommend!
Review Title:

Immune booster

Review by

Claire

on November 9, 2020
The Moringa tree has so many health benefits! It boosts your immune system. If you're struggling with any kind of ailment I'd suggest adding Moringa Tea into your routine. The taste is light and refreshing! I also love this brand because there are no added ingredients, just moringa leaf.
Review Title:

Moringa!

Review by

Daemon

on August 10, 2020
Very herbal tasting. I LOVE IT and the health benefits are great :)
Review Title:

The product was delivered in good condition

Review by

Moussa

on June 17, 2020
My first I have ever tasted! It's the only tea i can drink without a sweetener. The flavor is light, clean, and fresh.
Review Title:

Delicious, calming tea

Review by

Dennis

on June 1, 2020
I'm substituting Moringa Tea for Coffee for the health benefits. I like the teabag packaging because it's recyclable.


Login to add review
Buy this product to add review