The Inspiration
Born in the U.K., I grew up immersed in the culture of tea. After moving to the United States in 2006, I realized that my tea choices were limited. With a desire to create an expanded selection for tea lovers like myself, I became inspired to develop a tea company to fill the gap. Thus, Buddha Teas began as my solo endeavor to bring quality teas to the world.
The Model
While researching tea production, I discovered that most companies include ingredients that don't support a healthy lifestyle, such as pesticides, additives, and flavorings. Concerned about how such chemicals effect the human body, as well as our ailing planet, I was determined to create an alternative, one that would incorporate only organically grown or wild harvested ingredients. My passion for utilizing herbs as healing agents also contributed to my goal to create a complete tea company, one that would offer consumers high quality, sustainably sourced single-ingredient herbal teas alongside white, green, and black varieties.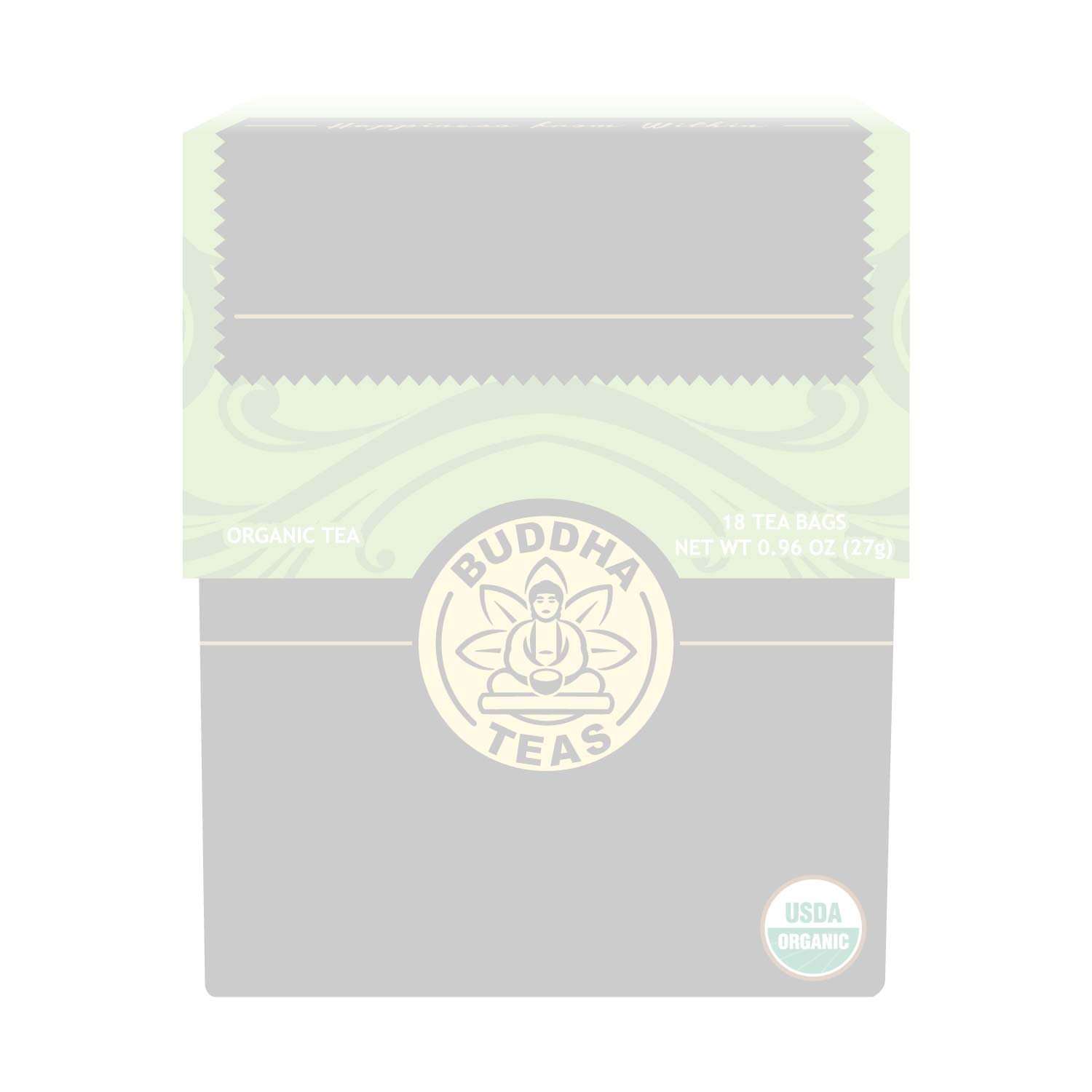 Building An Identity
During a simple meditation in the summer of 2008, I realized I needed to accurately and succinctly convey my intentions; I needed a way to provide consumers with a simple message that summed up what this tea company was all about. Thus, the name Buddha Teas was born, deliberately, and with a clear intention to reflect a philosophy that espouses living life in harmony with the world. Simplicity, generosity, and compassion, this company would be devoted to offering teas that support consumer and planetary health and healing.
By taking from the earth no more than what we need, and giving back to it through recycling and compostable ingredients, we at Buddha Teas strive to honor the earth and its many blessings. Since our launch in 2009, we've maintained our commitment to providing quality, sustainable products that intend to serve the greatest good.
Into the Future
In alignment with our intention to impact health and healing across the globe, we plan to continue exploring and innovating, finding new ways to bring pleasing, surprising tea products to all of our loyal customers. Stay tuned: we've only just begun!
Namaste,
CEO and Founder - Buddha Teas