Organic Sleepy Temple Ingredients
Organic Jasmine Flower
Organic Lavender
Organic Chamomile Flower
Organic Licorice Root
Organic Skullcap
Organic Spearmint
Sleepy Temple Health Benefits
Contains linalool
Contains quercetin
Contains flavonoids
18 Bleach Free Tea Bags / Box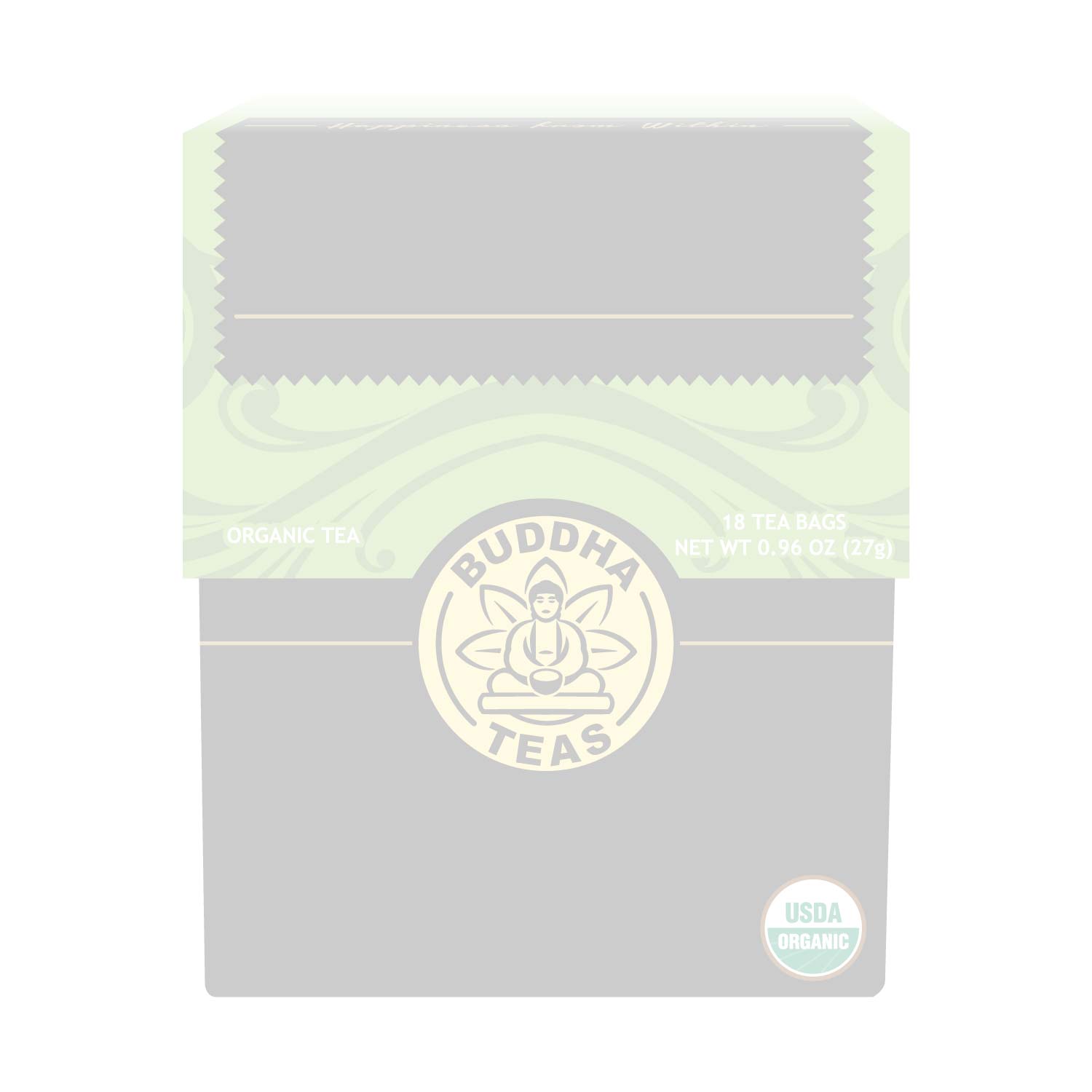 Brewing Suggestions
Recommended temperature: 205°
Cover and steep to taste.
Remove tea bag and enjoy!
Free Shipping on orders over $50.
*On orders placed in the United States. Learn More
Satisfaction Guaranteed
100% Money Back and Satisfaction Guarantee. NO questions asked!
In the Know
Take a moment to relax with a fresh cup of Sleepy Temple Blend, a smooth floral flavor medley that makes for a perfect diversion at the end of the day. This herbal blend employs the appealing aromas and flavors of well-known floral teas like chamomile, jasmine, and lavender, expertly complementing them with the cool qualities of spearmint, and an intriguing hint of licorice. The refreshing blend of flavors provides a smooth and satisfying taste you'll treasure at the end of a long day. Indulge in a fresh cup of Sleepy Temple Blend, and discover why this herbal tea blend is a perfect addition to your tea collection and to your evening routine.
Try Sleepy Temple Blend Today
You can delight in this fragrant, luxurious herbal tea blend free from the worry of any unwanted ingredients. Our Sleepy Temple Blend uses pure, 100% organic ingredients, free of additives, fillers or preservatives. We also package our teas in bleach-free tea bags to eliminate the risk of harmful chemicals, like dioxin and bleach, which can contaminate teas during the steeping process. Enjoy this tea as a stress-free addition to your daily routine, especially when you save money on your purchase through our bulk discounts or by taking advantage of one of our coupon codes. Remember that all orders of $50 or more receive free shipping within the US! Order today and discover the luxury of our Sleepy Temple Blend!
Why choose Buddha Teas?
What sets us apart from other tea companies? We start with a philosophy of living in harmony with nature, not using it for profit. Buddha Teas uses only fresh, pure organic or sustainably wild harvested ingredients and maintains their natural purity in every tea we sell. We have also created the "Teas for Trees" campaign, planting 5000 trees a year to offset the paper use in our tea bags. Each of our tea bags is bleach-free to eliminate the risk of chemicals, and our boxes are made from 100% recycled material. When you buy Buddha Teas, you'll enjoy the fresh, full flavor of a truly natural tea in every sip.
Learn About Our "Tea For Trees" Campaign
Our "Tea for Trees" campaign creates a sustainable model that restores one of our most precious resources while offsetting the paper used in our products. We've partnered with The National Forest Foundation's Trees for Us, a program that annually plants millions of trees throughout our national forests.
By giving back whenever possible, Buddha Teas strives to honor the earth and its many blessings. Help us plant trees while enjoying an unadulterated tea that's healthy for you, and our planet. Read more about it here.
Review Title:

Soothing Bedtime Tea!

Review by

Donna

on August 15, 2019
My daughter and I drink a cup of herb tea every night before bed. Sleepy Temple Blend sounded like one we needed to try, and so glad we did. We both notice this tea helps us achieve a restful sleep, and the taste is so pleasant and soothing. Thank you Buddha Teas!
Review Title:

Amazing Taste

Review by

Scary Mary

on August 8, 2019
This tea is truly amazing. I stumbled upon it looking for a hot tea to drink at night so I bought the Sleepy Temple and it really made me relax and go to sleep! I went back to the store and tried the Hibiscus and I love that to! Hot or cold is very good! I highly recommend any of these teas. The Quality is the best I have had in a tea.
Review Title:

Works Well

Review by

Alexander

on July 17, 2019
Great flavor, relaxing.
Review Title:

The perfect drink before bed!

Review by

Drew

on June 30, 2019
We are continually amazed at how perfect this drink is before bed. It is relaxing and makes for a sound sleep with zero negative effects in the morning. As any relaxing drink should be, this blend is perfectly smooth and easy to drink. Another one of the Buddha Teas that we always insist on having a box of in our cupboard. I strongly recommend it, though probably not before you are about to go for a long drive unless you are a passenger.
Review Title:

Perfect night tea to relax

Review by

Mary

on April 10, 2019
I love the flavor of this tea, so smooth and yummy.
Review Title:

Works!

Review by

Byron

on February 27, 2018
The effect of this tea is aweomse! Truly relaxes and is very mellowing - perfect for bedtime! Not a strong flavor, tastes to me like a mild green tea. Very enjoyable.
Review Title:

Relaxing

Review by

Marie

on February 22, 2018
This tea has the most soothing and calming effect before bedtime. I've tried other tea brands but this brand by far is the best I've ever had. I will definitely be a loyal customer.
Review Title:

Love it!

Review by

Teri

on February 22, 2018
Great flavor, mild, relaxing tea!
Review Title:

A relaxing tea with a great taste!

Review by

Kathleen

on February 21, 2018
The tea is very tasty and it has a calming effect. Very good! We'll reorder it definitely.
Review Title:

Better than chemicals

Review by

Kara

on February 16, 2018
I used to use pharmaceuticals to sleep, but it always made me feel depleted of energy in the morning. I decided to start using this sleepy temple tea and it has been a gift from the gods. It relaxes me, calms my mind and I sleep like a rock, and when I wake up in the morning I don't feel that chemical hangover. I also don't have to worry about physical dependency like with chemical RXs... I will always keep this gem stocked in my cabinet.