Wild Cherry Bark Tea Health Benefits
Contains amygdalin
Rich in minerals
Contains phytochemicals
18 Bleach Free Tea Bags / Box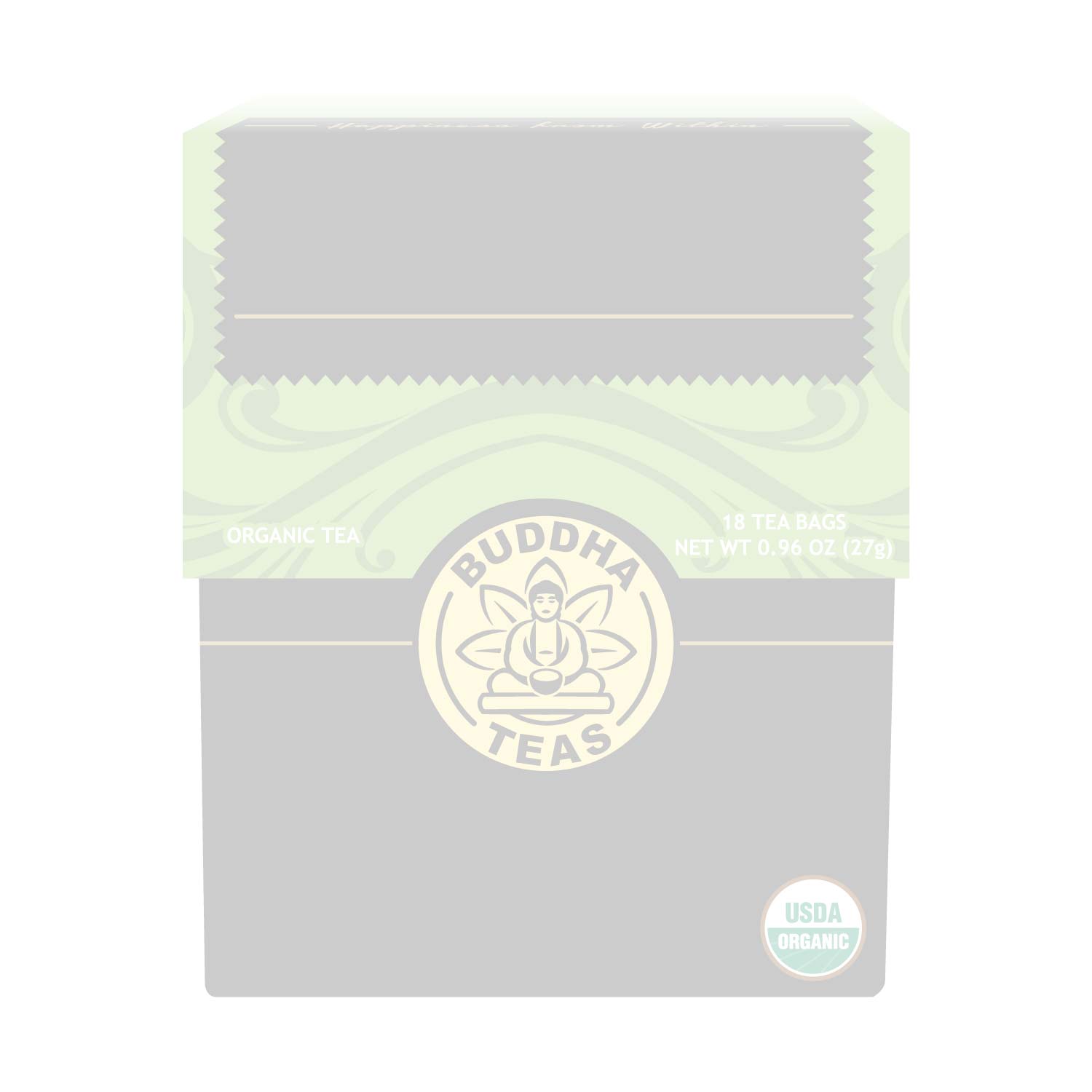 Brewing Suggestions
Recommended temperature: 205°
Cover and steep to taste.
Remove tea bag and enjoy!
Free Shipping on orders over $50.
*On orders placed in the United States. Learn More
Satisfaction Guaranteed
100% Money Back and Satisfaction Guarantee. NO questions asked!
In the Know
Have you even heard of wild cherry bark? We bet you have and you don't even know it. Most everyone at some time in their life has suffered a serious enough upper respiratory "thing" to warrant downing an over-the-counter syrup or lozenge, which can both be loaded with sugars and grain alcohol. But here's the deal: When your body is under the weather, the last thing it needs is sugar and alcohol, right? The sweet, syrupy nature of those offerings is nothing like the undressed property of actual wild cherry bark, which feels more mature, more earthy, and far more real deal.
Okay, But What Is Wild Cherry Bark?
Not to be confused with the chockecherry tree (prusus virginiana), the technical name for the wild cherry tree is prunus serotina. Wild cherry bark is classified as an herb, and it contains a substance called amygdalin (also found in blackberry leaves), which makes it useful in Traditional Chinese Medicine to quiet coughs. Native to eastern and central north America, and categorized in the rose family, though the bark of the small wild cherry tree appears smooth like the skin of a youngster, that of the large trees presents as an elder … seemingly decrepit, but as its layers are peeled away, the master imparts its wisdom. It is said that Native Americans employed wild cherry bark to combat a host of physical issues, including dressing wounds, and even tuberculosis!
Why Drink Wild Cherry Bark Tea?
Flavonoids, calcium, potassium, and iron are some of the hidden riches that make up the key components of this relatively unknown herbal tea. As a member of the rose family, you can imagine the kinds of physical and energetic ailments that are encouraged to transform by drinking Wild Cherry Bark Tea.
What Does Wild Cherry Bark Tea Taste Like?
With a shade slightly reminiscent of a French Rosé, and typically considered bitter (an element well known to stimulate digestion), the taste of Buddha Teas Wild Cherry Bark Tea is so surprisingly delightful we know you'll return to this delicately helpful herbal tea again and again. And, even though wild cherry bark is considered to be bitter, our blend delivers a well-rounded taste, with a touch of sweet, and a tad of tart.
How to Make Wild Cherry Bark Tea
Heat water to boil, let steep covered for at least 5 minutes. Enjoy any time of day.
Why choose Buddha Teas?
What sets us apart from other tea companies? We start with a philosophy of living in harmony with nature, not using it for profit. Buddha Teas uses only fresh, pure organic or sustainably wild harvested ingredients and maintains their natural purity in every tea we sell. We have also created the "Teas for Trees" campaign, planting 5000 trees a year to offset the paper use in our tea bags. Each of our tea bags is bleach-free to eliminate the risk of chemicals, and our boxes are made from 100% recycled material. When you buy Buddha Teas, you'll enjoy the fresh, full flavor of a truly natural tea in every sip.
Learn About Our "Tea For Trees" Campaign
Our "Tea for Trees" campaign creates a sustainable model that restores one of our most precious resources while offsetting the paper used in our products. We've partnered with The National Forest Foundation's Trees for Us, a program that annually plants millions of trees throughout our national forests.
By giving back whenever possible, Buddha Teas strives to honor the earth and its many blessings. Help us plant trees while enjoying an unadulterated tea that's healthy for you, and our planet. Read more about it here.
Items 1 to 10 of 12 total
per page
Page:
1
Review Title:

Wonderful Tea

Review by

Angela

on October 17, 2019
Love the flavor of this tea. Will be ordering again.
Review Title:

Awesome

Review by

Sm

on October 7, 2019
Awesome service all around. Great favor.
Review Title:

Mild and Relaxing

Review by

Patricia

on August 26, 2019
Very nice flavor. Very glad to see it helps sleep. I'll surely give that a try!

Review Title:

Best Tea for Health

Review by

Sonya

on January 7, 2019
I take Wild Cherry Bark whenever I feel a sinus infection coming on - with raw honey added to it. I've ordered the 6-boxes before and they last me a whole year or longer. I will order again and again from Buddha Teas for the high quality! The quotes are a little strange on the individual tea bags and opening the packaging can cause a dust cloud that makes you wince, but nothing will compare to these. My sore throats always appreciate this remedy.
Review Title:

Nice and mellow taste

Review by

Laura

on October 8, 2018
I drink it before sleep and feel it relaxes me and helps me sleep. tastes good, too!
Thank you
Review Title:

Works for me

Review by

Priscilla

on December 28, 2017
This tea helps me to sleep, I drink a cup before bed and sleep very well.
Nice pleasant smooth taste. I will order more as I need it. Love it.
It helps to stop a cough.
Review Title:

Good quality tea

Review by

Wisconsin

on November 21, 2017
My mother has been prescribing cherry bark tea for me for winter wellness and until now, I've had the worst time finding it. While the bags are quite dusty when opened, the quality is high. I add a teaspoon of raw honey and my throat thanks me.
Review Title:

Hard to find

Review by

Dawne

on March 17, 2017
Was so glad to find and purchase this hard to find tea. It's an ancient remedy for breath. I had 3 imported Doberman Puppies come down with Kennel Cough. This was a total life saver! Thank you so much. I'm so Grateful
Review Title:

a flavor of its own

Review by

Susan

on February 24, 2017
This one has a distinct flavor of its own...I like it.
Review Title:

Woody and clean

Review by

Lara

on December 12, 2016
I like the woodsy and slightly tannic taste of this tea. It leaves a cleanness in my mouth and reminds me of a walk in the woods on a sunny, fall day.